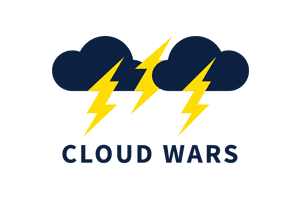 As ServiceNow comes off another excellent quarter of achieving 20% subscription growth and meeting or exceeding every financial expectation, CEO Bill McDermott outlined a compelling plan for the company to become a $15 billion company by 2026.
As I've noted before, McDermott is a passionate evangelizer for the ServiceNow phenomenon, which has resulted in the company's market cap soaring since his arrival 2-1/2 years ago, even as it has carved out a truly distinctive category in a crowded and intensely competitive market.
I believe there's a lot for customers, partners, and competitors to learn from the perspectives offered by McDermott on what he's seeing from customers and how ServiceNow is adapting and rapidly evolving to stay abreast of those emerging opportunities.
So, from ServiceNow's April 27 earnings call, here are the 10 comments from McDermott that I believe most effectively describe where the company is and, more importantly, where it is headed on its sprint to $15 billion.
Want more ideas, insights, and inspiration to help your company grow and thrive in the acceleration economy unfolding across the globe? Join me at Cloud Wars Expo from June 28th to 30th at MosconeCenter in San Francisco, California. I'd love for you to join me for 3 days of high-energy discussions about reimagining business models, optimizing digital futures, accelerating growth decisions, and dazzling your customers and employees. Register now!
1. Global Problems Become ServiceNow Opportunities
"We see an increased focus on topics like supply chain, risk, security, ESG, and all of those convert from what was perceived as headwinds into much stronger secular tailwinds for ServiceNow because the world's biggest problems are really ServiceNow's biggest opportunities. It all adds up to what we've said consistently: the technology architecture is now the business architecture, and this is the era for digital business."
2. Standalone Innovation Plus Open Collaboration with Other Vendors
"This idea of hyper-automation workflows on the Now platform means a lot to our existing customers. So, they expect ServiceNow to remain that highly innovative unicorn that we have been—one that organically builds better and more substantial product experiences with every passing day—and also in some cases, they want us to integrate with other tools in the marketplace. But in yet other cases, if we can build it all and integrate it all into the NOW platform, our customers want ServiceNow to own all of that. For example: with our latest release, we brought together process mining, automation, machine learning, RPA, and low-code app development into a seamless combined product experience. That means customers are now able to quickly innovate and improve the way work flows across the enterprise."
3. Customer Demand Remains Strong: IT Becomes a Must-Have
"Leaders who do plan to adjust their technology budget plan to increase investments in 2022. One leader put it well—he said, 'Bill, if we slow investment in the short term, we'll lose ground in the mid-term, and we won't be in business for the long term.' …We have not seen a material impact on our market. To the contrary, the challenges have underscored the urgency of investment in digital business."
4. The Power of Speed
"Businesses are shifting investments in technologies to the ones that get them to the right outcomes faster. Cloud-native platforms like ServiceNow are seen as an elixir to speed up new revenue streams and better experiences for people." [Hello, acceleration economy!]
5. The Next Big Wave: Citizen Developers are Unleashing Enormous Productivity
"In the digital-business era, differentiation can't be bought—instead, it must be built. IDC has forecasted that 750 million net new applications will be created between 2023 and 2025. With that kind of unprecedented demand for net new innovation together with a global shortage of professional developers, low-code application development is a massive market opportunity…. And ultimately, this creative workflow is massive because the number of applications that will be developed in the next three years supersedes the number that has been built in the last half-century. And there are not enough engineers in the world to do that, and they're doing that in record numbers on ServiceNow."
6. In It to Win It
"We're taking steps forward every day to our stated milestones of $10 billion-plus by 2024, and $15 billion-plus by 2026. It's worth reiterating at this time that we remain on track to be the fastest ever to hit those thresholds."
7. "If You Don't Get Digital Fast, You Lose"
"Most of the companies that have felt the negative impacts of the [economic] environment are consumer businesses and while they could be impacted by these forces, enterprise companies like ServiceNow are basically saying 'it's a tech to compete world,' and customers feel they have to invest now because they're already in many cases falling behind. For example, just two years ago, one-third of all business was getting done in digital formats. Today, it's two-thirds—and in 2 years it will be 90%-plus. So if you don't get digital fast, you lose."
8. New End-to-End Metrics for ROI
"We've invented an application that customers are using on their business iPhones where they can see the impact of the projects they do with ServiceNow and the return on those investments as they are tethered to the original business case that was done at the point of sale. That's the level of precision that I'm unaware of any other enterprise company operating on. So, it's really about value and it's really about business impact—and our customers are buying in."
9. New Ways of Addressing Each Member of the C-suite
"If you think about taking this platform across the enterprise, you have to speak intelligently to all the C-level executives that run the enterprise. We have a 'Rubik's Cube' formula around the geography, the industry, and the persona that's now being executed at an art form level by our great marketing communications leader and his team."
10. Fusing Core Development with Industry-Specific Solutions
"We've done a lot in terms of vertical coverage for industries. We have our great chief operating officer, CJ Desai, not only running all of the engineering with what we believe to be the best engineering team in the business, but he's also now overseeing our industry orientation and the whole go-to-market around that."
---
Register today for THE cloud event of the year