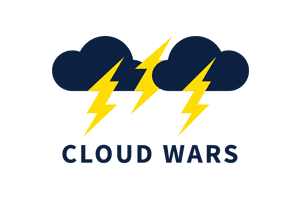 This episode is brought to you by the Cloud Wars Expo. This in-person event will be held from June 28th to 30th at the Moscone Center in San Francisco, California.
Highlights
00:33 — Meta is acquiring WhatsApp, a global mobile messenger app with about 2 billion users, for $19.3 billion.
00:58 — Although businesses have been pushing personalized messages to targeted customers, Meta announced it's launching WhatsApp Cloud API for Businesses.
01:28 — The goal is to influence the customer buying journey through a natural way of interacting. Mark Zuckerberg describes it as a way to customize their experience and speed up the response to customers.
01:50 — WhatsApp Cloud API is geared toward developers to integrate with an existing tech stack and can be used to leverage — meaning organizations will need in-house developer teams or outsource for this.
03:00 — Communication and connections with others are transforming into a new evolution through the Metaverse experiences. As Meta continues to move into the Metaverse, this opens opportunities for interactive communication through virtual experiences.
03:51 — With the accessibility to the API, enterprises can deploy it and accompany other apps. Many large tech companies are challenged by tech bloat — meaning that there are several in-house apps that seem to be in direct competition with each other.
04:46 — The WhatsApp business platform only works with WhatsApp customers. Meta needs to quickly roll out a cloud solution. Having easy integration abilities will strengthen the adoption of the solution. It will also open new channels for marketing campaigns as well as cloud-enabled and AI solutions.
---
Register today for THE cloud event of the year