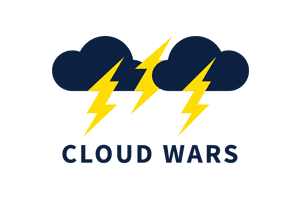 Large global corporations have begun aggressively moving their biggest and most-strategic workloads to the cloud, Microsoft CEO Satya Nadella said last week.
As the leader of the world's largest and most-influential cloud-computing provider, Nadella's perspective on this tectonic shift will have major repercussions business leaders will see this new trend as an indication that the time has come for them to stop theorizing and planning and to begin taking decisive action on what are known as "tier one" workloads.
In a moment, I'll share some broader comments from Nadella on this profound development, but here are the two comments from him that really grabbed my attention during last week's earnings call:
"The number of $100-million-plus Azure deals more than doubled year over year and we're seeing consumption growth across every industry, customer segment, and geography."
"But the most exciting thing is the type of tier one workloads that we have never seen run on any Microsoft infrastructure that's running on Azure today and being optimized on Azure. That's the thing that we see as we win these large strategic deals."
While it's unmistakably clear that businesses across the globe have been enthusiastically jumping into the cloud—after all, for its fiscal Q3 ended March 31, Microsoft reported cloud revenue was up 32% to $23.4 billion—the final frontier for businesses on their journeys to the cloud has been this totally mission-critical category of processes, applications, and databases that manage their most essential operations.
As someone who's followed Nadella and his public commentary very close for the past 8 years since he took over from Steve Ballmer as CEO, I can say with a very high level of confidence that Nadella is most certainly not a hypester, a huckster, or a bloviator. He is in fact quite the opposite of all those personae: he is unfailingly detailed, rational, thoughtful, and tethered very securely to reality.
And as he made the case in a few different instances on the call for why this top-tier workload revolution is finally coming to pass, Nadella's broad perspective was surely supported by a couple of stunning statistics:
First, that Azure revenue was up 46% for fiscal Q3; and that eye-popper noted above about how the number of $100-million-plus deals doubled over the year-earlier quarter.
Microsoft did not release the before/after figures for that doubling, so while it's possible that they had 1 for last Q3 and 2 this quarter, I think it's far more likely that the actual numbers were more like 7 or 8 last quarter and 14 or 16 this quarter.
Here's the broad vision laid out by Nadella for why trend is accelerating, and why—in his opinion—Microsoft is uniquely positioned to lead it.
"We are building a distributed computing fabric across the cloud and the edge to help every organization build, run, and manage mission-critical workloads anywhere. This quarter, we helped more new customers than ever simplify and accelerate their cloud migrations, and it's still early days.
"We are winning Tier 1 infrastructure workloads, and leaders in every industry—from Blackrock to Bridgestone to Lufthansa—are all moving mission-critical workloads to Azure. And we are the market leader for customers' SAP workloads in the cloud. Atos, Chevron, Fujitsu, and Woolworths all migrated their SAP applications to Azure in recent months.
"Overall, we are seeing larger, more strategic Azure commitments from industry leaders, including Boeing, Kraft Heinz, US Bank, and Westpac, who all chose our cloud to accelerate their digital transformations."
And in the Q&A session, Nadella revealed some of the tangible energy he and Microsoft are feeling about this trend by admitting that these top-tier migrations are pushing his company and its customers into totally unexplored territory.
Describing it as "the most exciting thing" about this tier-one surge to the cloud, Nadella admitted that such huge and totally essential deployments "have never been run on any Microsoft infrastructure" but are now being run and optimized on Azure.
"That's the thing big thing we're seeing as we win these large strategic deals."
---
Register today for THE cloud event of the year