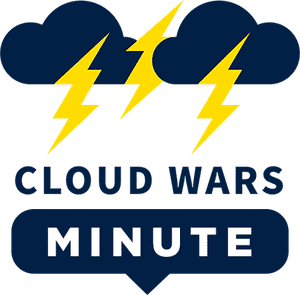 Welcome to the Cloud Wars Minute — your daily news and commentary show, hosted by Cloud Wars Founder, Bob Evans. Each episode provides insights and perspectives around the "reimagination machine" that is the Cloud.
Highlights
00:10 — The Cloud Wars Expo in-person event will be held from June 28th to 30th at the Moscone Center in San Francisco, California. Register now!
00:45 — Amazon's AWS cloud business has been a major contributor to the explosive cloud growth market. In last week's earnings call, CFO Brian Olsavsky revealed the company's plans to spend $25 billion on infrastructure for AWS.
01:18 — The purpose of this is to help drive the growth in AWS innovation. In its first quarter, the revenue of AWS was up 37%.
02:03 — In the previous four quarters, Amazon said it had capital expenditures totaling $61 billion, 40% of which was for infrastructure. Most of that went to AWS.
02:30 — Olsavsky reported that Amazon is going to boost this percentage so nearly 50% of all capital expenditures will be on infrastructure, with AWS getting a major share.
03:05 — Top cloud providers agree that customers are saying they cannot consider cutting their technology spend right now, as it's helping them get through these inflationary times.
---
Register today for THE cloud event of the year