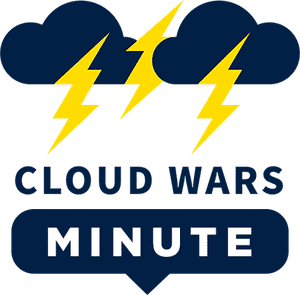 Welcome to the Cloud Wars Minute — your daily news and commentary show, hosted by Cloud Wars Founder, Bob Evans. Each episode provides insights and perspectives around the "reimagination machine" that is the Cloud.
Highlights
00:24 — Christian Klein, SAP CEO, said that SAP is beating Oracle on some major ERP cloud deals as well as beating Workday on big HCM deals. Further, he said SAP's RISE program has been a key factor here.
00:48 — RISE is designed to make it simpler for customers to buy and integrate multiple pieces of SAP technology and those from their partners as well.
01:07 — The claim did not specifically mention Oracle by name, but by reputation and proxy. For instance, he said the SAP cloud ERP win rate versus its competitors is 63%.
01:48 — With HCM, Workday is now able to offer a differentiating set value proposition to customers. Having a 360 view of customers with ERP and HCM data is a success factor for SAP.
02:30 — The continued emphasis that SAP executives have put on the significance of the RISE program has intimately tied the success against Oracle and Workday. Additionally, he believes SAP has beat Workday because it offers both HCM products and ERP.
03:05 — S/4HANA Cloud had a revenue growth rate of 71% in the last quarter.
---
Register today for THE cloud event of the year