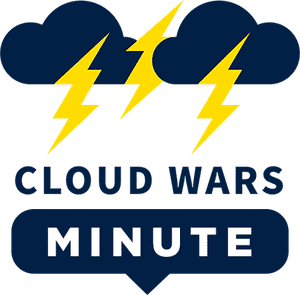 Welcome to the Cloud Wars Minute — your daily news and commentary show, hosted by Cloud Wars Founder, Bob Evans. Each episode provides insights and perspectives around the "reimagination machine" that is the Cloud.
Highlights
00:10 — Google Cloud's Q1 results were released. The good news: revenue for Q1 was up 44%.
00:48 — The bad news: when you have success like that, your executives are going to be highly visible. People will be looking closely to determine how you reached these high growth rates.
01:00 — Google Cloud president, Rob Enslin, has been one of the primary drivers of the growth rate. However, he's leaving the company to be co-CEO of UiPath.
01:16 — While no one is truly irreplaceable, there's no doubting that Rob Enslin was a huge part of the phenomenal growth of Google Cloud over the past three years.
02:30 — Thomas Kurian, CEO, has been the primary architect of the company's success since he has been working at Google Cloud.
03:02 — Bob considers Google Cloud to be the hottest major cloud provider in the world, especially considering it has a growth rate faster than any other provider has been able to achieve.
---
Register today for THE cloud event of the year