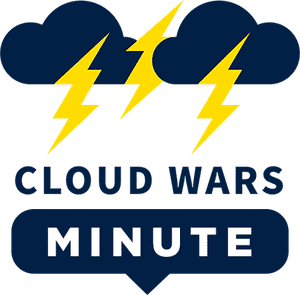 Welcome to the Cloud Wars Minute — your daily news and commentary show, hosted by Cloud Wars Founder Bob Evans. Each episode provides insights and perspectives around the "reimagination machine" that is the Cloud.
Highlights
01:24 — The greatest growth market the world has ever known will be on full display at today's Cloud Wars Expo. IBM Senior VP Howard Boville kicks off a day of featured speakers by discussing the IBM Cloud for financial services.
02:10 — Later in the day, SAP's Chief Marketing and Solutions Officer Julia White will discuss her company's key priorities built around resilience, sustainability and growth
02:36 — The Cloud Wars Expo event is a celebration of years' worth of cloud innovations, culminating in the past year's accelerated emphasis on cloud technology and its role in aiding businesses access new markets, revenue streams, and customer needs.
---
Want to gain more insights from Cloud Wars Expo?
Starting on July 20th, more than 40 hours of on-demand cloud education content will be available for free to Acceleration Economy Subscribers.