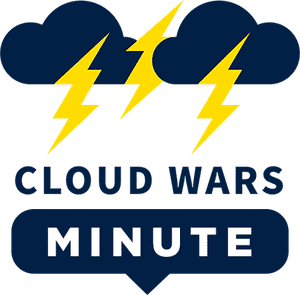 Welcome to the Cloud Wars Minute — your daily news and commentary show, hosted by Cloud Wars Founder Bob Evans. Each episode provides insights and perspectives around the "reimagination machine" that is the Cloud.
In this episode, Bob recaps IBM's drastic turnaround under CEO Arvind Krishna and how it managed to establish itself as a key player in the cloud tech space.
Highlights
00:00 — IBM has re-entered the growth stage of the greatest growth market the world has ever known. When current CEO Arvind Krishna took over operations in 2020 amid internal and external disarray, the company wasn't even able to provide official guidance for its future.
01:40 — Krishna organized the internal disconnection within the company and clarified IBM's position moving forward with cloud, hybrid cloud, and AI technology at the center of its operations.
02:04 — The result: IBM's cloud services are now strategically tied to the financial services industry, AI, the company's own mainframe business, and into future quantum capabilities.
02:37 — The Q2 numbers of IBM show hybrid cloud revenue is up 18% (up 24% when factoring foreign currency exchange issues) to $5.9 billion. Over the past 12 months, IBM's software business is up 23%, and its consulting business is up 28%.
03:13 — The company is primed to re-establish itself as one of the great voices and drivers in the tech space.
---
To see more Cloud Wars content, including all recorded sessions from June's live Cloud Wars Expo, please register here for your Cloud Wars Expo on-demand pass. Starting on July 20th, the on-demand pass, which is included with your Acceleration Economy subscription, will give you access to more than 40 hours of invaluable educational content from last month's event.