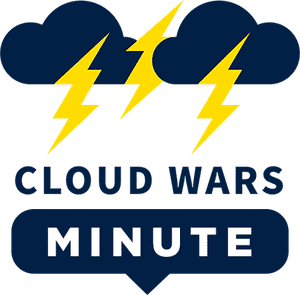 Welcome to the Cloud Wars Minute — your daily news and commentary show, hosted by Cloud Wars Founder Bob Evans. Each episode provides insights and perspectives around the "reimagination machine" that is the Cloud.
In this episode, Bob reacts to a pair of recent videos featuring Larry Ellison and explains the Oracle founder and chairman's investment in continued multi-cloud collaboration with Microsoft.
Highlights
00:00 — The so-called "Multi-Cloud Boom" is a major driver of growth across the cloud industry.
00:16 — In a recent video with Microsoft CEO Satya Nadella, Oracle founder and chairman Larry Ellison expressed the importance of multi-cloud applications and the close collaboration between Oracle and Microsoft.
01:04 — Ellison typically discusses new Oracle technology and products, but has recently added an emphasis on customer benefits. These benefits include more choice, speed, options, security, and simplified products.
02:10 — According to Ellison: "Most Microsoft customers are Oracle customers; all Oracle customers are Microsoft customers."
02:49 — "Ultimate nonconformist" Ellison's allowing of the Oracle autonomous database to run on the Azure cloud is a powerful indication that the multi-cloud boom isn't just a short-term solution, but a long-term approach to attracting and retaining customers.
---
To see more Cloud Wars content, including all recorded sessions from June's live Cloud Wars Expo, please register here for your Cloud Wars Expo on-demand pass. The on-demand pass, which is included with your Acceleration Economy subscription, gives you access to approximately 40 hours of invaluable educational content from last month's event.