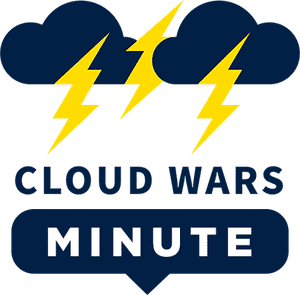 Welcome to the Cloud Wars Minute — your daily news and commentary show, hosted by Cloud Wars Founder Bob Evans. Each episode provides insights and perspectives around the "reimagination machine" that is the Cloud.
In this episode, Bob reacts to Microsoft CEO Satya Nadella's stated intention to become more aggressive in taking over markets, likely in response to the rapid growth of competitors AWS and Google Cloud.
Highlights
00:00 — In Microsoft's quarterly fiscal earnings call earlier this week, CEO Satya Nadella made it clear the company aims to invest in taking share from competitors and building new businesses.
00:43 — Microsoft just reported $25 billion in cloud revenue in the quarter ending June 30.
01:06 — This is great news for customers, as each Cloud Wars vendor will likely be forced to create more incentives to entice customers. New features, packages, and even discounts will define the near future of the cloud wars.
02:04 — Microsoft leadership emphasized the company is already taking share in its data business, AI, Dynamics 365, Teams, and security.
02:36 — This increased aggressiveness in the marketplace shows a reaction to the accelerated growth of companies like AWS and Google Cloud.
---
To see more Cloud Wars content, including all recorded sessions from June's live Cloud Wars Expo, please register here for your Cloud Wars Expo on-demand pass. The on-demand pass, which is included with your Acceleration Economy subscription, gives you access to approximately 40 hours of invaluable educational content from last month's event.