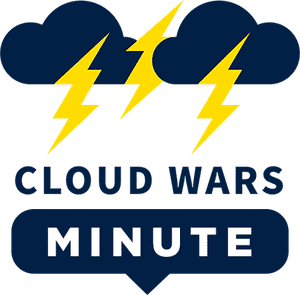 Welcome to the Cloud Wars Minute — your daily news and commentary show, hosted by Cloud Wars Founder Bob Evans. Each episode provides insights and perspectives around the "reimagination machine" that is the Cloud.
In this episode, Bob details the growing competition between Microsoft and AWS for market share and why Microsoft's new focus on reclaiming share matters for cloud customers.
Highlights
00:00 — The competitive dynamics between Microsoft and AWS are heating up. Microsoft reported 28% growth in Q2, with CEO Satya Nadella and CFO Amy Hood each emphasizing their primary objective moving forward being to take share from competitors.
01:15 — Two days after Microsoft's earnings call, Amazon announced AWS revenue was up 33%. An overview of the past five quarters reveals a more rapid cloud growth trajectory for AWS compared to Microsoft.
01:31 — Share has been taken from Microsoft over the last five quarters. Microsoft's cloud business is larger than AWS ($25 billion compared to roughly $20 billion), which has some impact on the company's ability to regain traction in its growth rate.
03:19 — Major cloud vendors making a play for greater market share means customers will benefit from better products and opportunities.
---
To see more Cloud Wars content, including all recorded sessions from June's live Cloud Wars Expo, please register here for your Cloud Wars Expo on-demand pass. The on-demand pass, which is included with your Acceleration Economy subscription, gives you access to approximately 40 hours of invaluable educational content from last month's event.