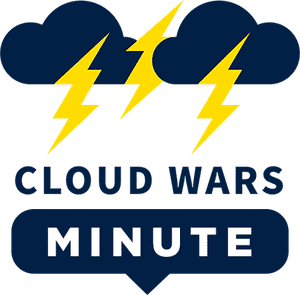 Welcome to the Cloud Wars Minute — your daily news and commentary show, hosted by Cloud Wars Founder Bob Evans. Each episode provides insights and perspectives around the "reimagination machine" that is the Cloud.
In this Cloud Wars Minute, Bob examines recent comments from Salesforce co-CEO Bret Taylor targeting CRM competitors at a time when customers are trimming down their numbers of cloud vendor partnerships.
Highlights
00:01 — Salesforce co-CEO Bret Taylor announced on last week's earnings call an expectation to go after smaller CRM competitors, as businesses move to consolidate their number of vendors involved in their cloud infrastructure.
00:57 — While Salesforce provides broad interoperability and some industry-specific solutions, smaller CRM partners might excel at performing individual tasks. Customers must decide how to balance consolidating vendors and meeting their specific business needs.
01:25 — This emphasis comes on the heels of Salesforce passing SAP as the world's leading enterprise app supplier.
02:01 — A gloomy economic outlook could lead to more customer companies trimming their number of vendor suppliers for their digital needs.
02:48 — Taylor's comments mirror similar statements from Microsoft CEO Satya Nadella after his company's own earnings call last month, stressing the desire to "take share."
---
To see more Cloud Wars content, including all recorded sessions from June's live Cloud Wars Expo, please register here for your Cloud Wars Expo on-demand pass. The on-demand pass, which is included with your Acceleration Economy subscription, gives you access to approximately 40 hours of invaluable educational content from last month's event.