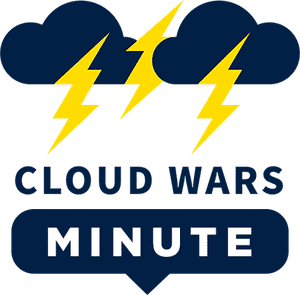 Welcome to the Cloud Wars Minute — your daily news and commentary show, hosted by Cloud Wars Founder Bob Evans. Each episode provides insights and perspectives around the "reimagination machine" that is the Cloud.
In this episode, Bob reacts to impressive Q2 growth numbers from SAP and cloud business taking over as the company's largest revenue driver.
Highlights
00:00 — SAP bolstered its case for being a pillar of the Cloud Wars Top 10 with strong Q2 figures, including a 34% growth rate to $3.12B. Cloud business has become the single largest contributor to SAP's overall revenue.
01:29 — S/4HANA cloud revenue eclipsed $481 million at the end of Q2, up 84%.
02:06 — U.S.-based cloud vendors have been grappling with the havoc caused by recent currency exchange rates and their impact on reporting.
02:58 — SAP's business technology platform has hit an annualized run rate of more than $1.5B with a growth rate of about 40%.
---
To see more Cloud Wars content, including all recorded sessions from June's live Cloud Wars Expo, please register here for your Cloud Wars Expo on-demand pass. The on-demand pass, which is included with your Acceleration Economy subscription, gives you access to approximately 40 hours of invaluable educational content from last month's event.