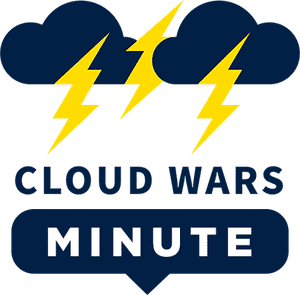 Welcome to the Cloud Wars Minute — your daily news and commentary show, hosted by Cloud Wars Founder Bob Evans. Each episode provides insights and perspectives around the "reimagination machine" that is the Cloud.
In this episode, Bob recounts Snowflake's impressive Q1 growth and the challenges ahead amid likely economic and competitive turbulence.
Highlights
00:01 — Snowflake reported 84% (or more than $400 million) in cloud revenue growth in its quarter ending April 30. The company has been on a strong run under the guidance of CEO Frank Slootman but faces perhaps its biggest challenge yet in the months ahead.
00:40 — Can Snowflake stay on the A-list for CXOs making cloud tech decisions amid inflationary pressures and rising competition from major cloud providers?
02:16 — Slootman routinely takes Snowflake on the offensive, rather than waiting to react to changing circumstances.
02:55 — Bob predicts the company's Q2 earnings will show revenue growth of around 75%.
---
To see more Cloud Wars content, including all recorded sessions from June's live Cloud Wars Expo, please register here for your Cloud Wars Expo on-demand pass. The on-demand pass, which is included with your Acceleration Economy subscription, gives you access to approximately 40 hours of invaluable educational content from last month's event.