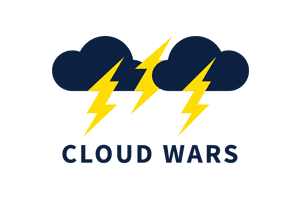 The Cloud Wars Top 10 chalked up almost $70 billion for the first reporting period of 2022 with growth rates ranging from Google Cloud's 44% to IBM's 17%, with powerful customer demand fueling ongoing strength across the board.
And lest I forget, unicorn-y Snowflake added extra luster to the first-period lineup with an otherworldly growth rate of 102%—but since its revenue for the quarter was "only" $360 million, I slotted it in the #10 spot on my chart but also gave it two asterisks just to show I'm a fair-minded guy.
| Company | Growth Rate/Revenue | Quarter Ended |
| --- | --- | --- |
| Google Cloud | +44% to $5.8 billion | 3/31 |
| Amazon AWS | +37% to $18.4 billion | 3/31 |
| Microsoft | +32% to $23.4 billion | 3/31 |
| ServiceNow | +29% to $1.6 billion | 3/31 |
| Salesforce | +27% to $7.33 billion | 1/31 |
| Oracle | +26% to $2.8 billion | 2/28 |
| SAP | +25% to $3.1 billion | 3/31 |
| Workday | +22% to $1.23 billion | 1/31 |
| IBM | +17% to $5 billion | 3/31 |
| ** Snowflake | +102% to $360 million | 1/31 |
Some Thoughts on These Big Numbers
While Google Cloud is by far the fastest-growing (44%) of the major providers, it is also much smaller than rivals Amazon AWS (37%) and Microsoft (32%). But Google Cloud CEO Thomas Kurian makes a compelling argument about why his company's showing that regardless of what happened in the earlier land-grab in the cloud, its forward-looking metrics demonstrate that it fully deserves the title of hottest cloud company of them all.
Intriguing data point: in Q1, Google Cloud's revenue was $5.8 billion. For the same 3 months, Microsoft's cloud business grew $5.7 billion to $23.4 billion.
IBM's 17% cloud growth rate might not look so spiffy relative to the high-flyers on this list, but for IBM it's a definite improvement and perhaps a good indication that the company's cloud business can approach the 20% threshold in the near future.
SAP and Oracle, dismissed by some know-it-alls as just not cool enough for the cloud, are cooking along nicely with cloud businesses growing at 26% for Oracle and 25% for SAP. Even more telling, Oracle CEO Safra Catz and SAP CEO Christian Klein have been unequivocally bullish about their teams' abilities to sustain or even boost those growth levels in the future. For more on that, please see Oracle Versus SAP: Who's Winning in the Cloud?.
Workday co-CEO Aneel Bhusri said his company's growing faster than it has in several years because of strong customer demand for an expanding product lineup, plus the wide-ranging consensus among CFOs that it's time to make the jump into the cloud for financial systems. Plus, in the year ahead, Bhusri and Workday are expecting to improve on the 22% growth rate posted for the 3 months ended Jan. 31. For more on that, please see Workday co-CEO Aneel Bhusri: the Next $5 Billion.
Final Thoughts
It's important to bear in mind that these eye-popping revenue volumes and growth rates are not taking place in some hypothetical realm but are instead very tangible manifestations of the stupendous demand for cloud solutions among businesses across every industry and every region of the world.
The leaders of those businesses are looking to reimagine business models, optimize their digital futures, accelerate their growth decisions, and dazzle their customers and their employees—and if that sounds like a good set of priorities for you, then please join us at Cloud Wars Expo June 28-29-30 in San Francisco for a 3-day exploration into how to achieve all of those objectives. We promise it'll be unlike any event you've ever attended—built around your priorities, fast-paced and dynamic, and focused on growth and opportunity and reimagination rather than miles and miles of product aisles. We hope you can join us—register here!
---
Register today for THE cloud event of the year