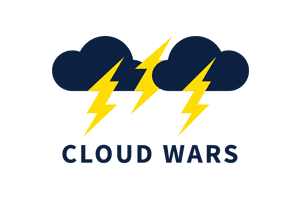 While Google Cloud extended its run as the world's hottest major cloud provider with Q1 revenue up 44% to $5.82 billion, the company has lost the primary driver of its 3-year sales momentum, president Rob Enslin, who's joined UiPath as co-CEO.
To put the significance of Enslin's contributions to Google Cloud into context, let me offer this opinion: if the appointment of Thomas Kurian as Google Cloud CEO in January 2019 will be seen as one of the greatest hires in the parent company's history, then Kurian's hiring of Enslin 3 months later must be clearly acknowledged as the trigger that set off Google Cloud's remarkable 3-year growth spurt.
When Enslin joined Kurian at Google Cloud 3 years ago, he brought a world-class background as the long-time leader of SAP's global field operations and then as head of SAP's cloud business. That combination, plus Enslin's customer-centric mindset, fit perfectly with Kurian's desire to create a customer-first culture within Google Cloud.
Enslin also brought to cloud-native Google a much-needed awareness of big-company IT organizations—matching and elegantly complementing that of Kurian, who had spent more than 20 years as Oracle's top product-development exec—and their quirks and personalities as well as their technology requirements.
All of those capabilities have expressed themselves powerfully in Google Cloud's hyper-growth over the past several quarters since parent company Alphabet began releasing financial details for Google Cloud. Here are the growth rates for the past 5 quarters:
2021 Q1: 45%
2021 Q2: 54%
2021 Q3: 45%
2021 Q4: 44%
2022 Q1: 44% to $5.82 billion, which puts Google Cloud on a steep path to reaching and likely exceeding $25 billion in revenue for calendar 2022.
Over at UiPath, here's what CEO (now co-CEO) Daniel Dines said in a blog post announcing Enslin's role:
"My priority is making sure that we have the right leadership in place to capture the massive market opportunity in front of us. Looking ahead, the Co-CEO structure is the right one for our business as we grow a global, publicly traded company at scale. As my Co-CEO, Rob will focus on scaling our business. This will allow me to concentrate on our company culture, vision, and product innovation…. Rob has spent the last three years as the President of Google Cloud, overseeing phenomenal growth as it has become a much larger player in the enterprise cloud space."
We'll have more on Google Cloud's Q1 performance next week.
---
Register today for THE cloud event of the year