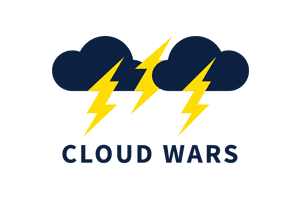 Reflecting the surging demand for industry-specific solutions, Google Cloud has created a new team called Global Strategic Customers and Industries that will engage with the world's largest corporations in the very specific contexts of their vertical-market requirements.
While all of the Cloud Wars Top 10 companies have strategic accounts teams as well as some level of industry-focused sales efforts, I believe Google Cloud is the first to fuse those teams in a focused effort to provide solutions and capabilities that are more relevant to customers in these wildly disruptive times.
In my view, this is a great innovation because it reflects the powerful trend for cloud services and solutions that are increasingly tailored to new needs and requirements of businesses as they evolve into digital businesses. That transformation requires those companies—and this trend cuts across every industry—to develop new processes and operating models as well as entirely new products and services that traditional IT was never designed to handle.
It also reflects a very healthy and fast-paced evolution among the Cloud Wars Top 10 as they continue to remake themselves to more comprehensively reflect and support the dramatic transformations their customers are undergoing.
I'm also impressed by Google Cloud's choice of the leader for this new team: Umesh Vemuri. During his 10 years with the company, he has "been a major force in bringing some of Google Cloud's most important deals to fruition, like partnerships with Ford, Sabre, Globo, Mayo Clinic and Deutsche Bank," the company said.
Google Cloud also underscored the truly strategic nature of the Global Strategic Customers and Industries team by referring to it in the context of "partnerships" rather than sales. The new team "will play an important role in creating new partnerships that connect enterprises with the very best technologies and services from not only Google Cloud, but from across Google as a whole," Google Cloud said.
Plus, Vemuri will report directly to Google Cloud CEO Thomas Kurian, which is another powerful indicator of the great expectations the company has for the new team.
The creation of the Global Strategic Customers and Industries teams completes Google Cloud's reorganization efforts following the departures last month of President Rob Enslin, who led global sales, and VP of Customer Experience John Jester. In the wake of those departures, Google Cloud global sales would be led by Kirsten Kliphouse in the Americas and Adaire Fox-Martin for international.
---
Register today for THE cloud event of the year