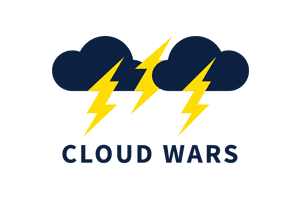 While Microsoft Cloud reported terrific growth results for Q1—revenue up 32% to $23.4 billion, an increase of $5.7 billion—Amazon's AWS posted a higher growth rate for the fourth straight quarter with revenue up 37% to $18.44 billion, a jump of $4.94 billion.
Meanwhile, Google Cloud retained its claim to being the world's hottest major cloud provider as its Q1 revenue rose 44% to $5.82 billion, an increase of $1.78 billion.
So I'd like to look at these astonishing growth rates from a few different perspectives:
congratulations to Google Cloud for outpacing its powerful competitors, and for growing at least 44% for the fifth straight quarter;
congratulations to AWS for extending, for a fourth straight quarter, its string of outgrowing rival Microsoft;
congratulations to AWS for climbing within striking distance of Microsoft in a comparison of new revenue added in the quarter: for Microsoft, $5.7 billion; for AWS, $4.94 billion; and
congratulations to Microsoft for building a cloud business so powerful that it was able to generate 32% growth on a year-earlier base of $17.7 billion.
Here are a couple of other numbers that allow us to get a sense of just how big, pervasive, and seemingly unstoppable these growth-accelerating cloud providers are:
for the quarter ended March 31, the amount of new cloud revenue that Microsoft added versus the year-earlier period—$5.7 billion—is almost equal to the total cloud revenue reported by Google for the same 3 months: $5.82 billion.
Microsoft Cloud revenue of $23.4 billion is rapidly approaching 50% of the company's total revenue, which for its fiscal Q3 was $49.4 billion. That's a good metric to keep in mind when musing how a company earns a market cap of $2.1 trillion.
Boy oh boyzee, what a great time for big and midsize companies looking to buy new cloud products and services! You've got these three superb mega-providers growing at astonishing rates and competing fiercely for your business across multiple levels of the cloud; you've got the world's biggest enterprise-app suppliers—SAP, Salesforce, Oracle, and Workday—all growing in the mid-20's and competing just as aggressively for customers; and on top of all that goodness, you've got a slew of other cloud providers developing powerful new solutions and tools and services and innovations.
Most of the companies mentioned above will be joining us at our Cloud Wars Expo event June 28-29-30 in San Francisco to share ideas and insights and inspiration to help your company grow and thrive in the acceleration economy unfolding across the globe. We'd love to have you join us for 3 days of high-energy discussions about reimagining business models, optimizing digital futures, accelerating growth decisions, and dazzling your customers and employees—please register here.
I realize that spewing out all these numbers can cause everything to get a little fuzzy, and I apologize for that. But I feel it's essential to continue providing hard and evidence that backs up my claim that what we're all experiencing right now is the greatest growth market the world has ever known.
That's not hype, that's not an exaggeration, and it's not a short-term blip that's likely to disappear in a quarter or two. Microsoft CEO Satya Nadella and CFO Amy Hood emphasized repeatedly on last week's earnings call that the high-flying company is focused intensely on two things simultaneously: first, executing superbly against the big market opportunities currently arising, but also on seeing the cloud as an emerging market that requires long-term vision and commitment.
As Nadella put it in his opening remarks in last week's earnings call, "This quarter, we helped more new customers than ever simplify and accelerate their cloud migrations. And it's still early days."
Later in the call, Hood amplified Nadella's perspective with a bit more detail: "We've always—and I think we've used this language quite frequently—focused on the long-term opportunity. You talked about it as the TAM that we're focused on. I would say also, there's still a lot of that TAM left to go after and it is quite early still in the transitions you're talking about, from a digital transformation perspective, from an automation perspective, from type of value and real productivity enhancements that can be made."
So, if you think the Cloud Wars are intense today—and they certainly are—we all better buckle up tight because the fun is only beginning.
---
Register today for THE cloud event of the year