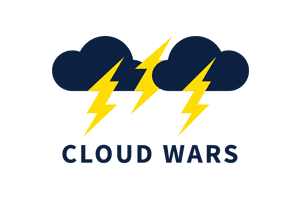 Two years into the massive overhaul of IBM by CEO Arvind Krishna, the company's steadily accelerating cloud business is now getting big contributions from IBM Consulting, which reported 29% hybrid-cloud growth for Q2.
To understand what kinds of customer needs and demands are driving that impressive level of cloud growth, I sat down recently over a Zoom call with IBM Consulting Senior VP John Granger. IBM Consulting's overall Q2 revenue grew 10%, or 18% in constant currency.
You can see the full interview with Granger below, but here are some of the highlights:
For context, the hybrid-cloud unit is the fastest-growing segment within IBM Consulting with a Q2 rate of 20% or 29% in constant currency, followed by technology consulting, up 14% or 23% in constant currency; applications operations, up 9% and 17%; and business transformation, up 9% and 16%.
No other company in the Cloud Wars Top 10 has a consulting business anywhere close to the size of IBM's. If Granger and his team can continue to deliver to customers the unique types of insight and value he describes above, I would bet that IBM Consulting will continue to be a major contributor to IBM's accelerating cloud business for years to come.
---
Want to gain more insights from Bob Evans and view cloud-focused content from Cloud Wars Expo? On-demand video from the event is rolling out now, with more than 40 hours of cloud education content — featuring 100-plus speakers — to be made available in the coming days. All content is free to Acceleration Economy subscribers with an on-demand pass.