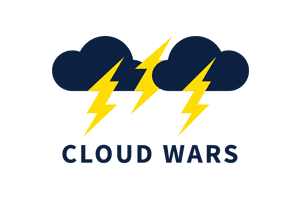 Oracle chairman Larry Ellison will be leading a virtual event on June 9 called The Future of Healthcare in which he and other Oracle executives will lay out their plans for transforming the world's largest industry and describe the massive role the newly acquired Cerner will play in that overhaul.
During Oracle's last couple of earnings calls, Ellison has talked at some length about the company's escalating activity in vertical markets, including healthcare, financial services, telco, and others. Now that Oracle has overcome the final regulatory hurdles in its $28.3-billion all-cash deal for Cerner, the company wants to showcase its intentions for the multitrillion healthcare sector that Microsoft, Google Cloud, Salesforce, SAP, Workday, Snowflake, and IBM are also pursuing.
The Cerner Effect
By digging into Ellison's recent commentary about the healthcare market and also into comments from Ellison, CEO Safra Catz, Industries Executive VP Mike Sicilia, and Cerner President David Feinberg, we can draw a pretty solid high-level picture of what Oracle's "Future of Healthcare" disclosures will involve.
First, let's look at key comments from the June 1 Oracle press release about the closing of the deal with Cerner.
Ellison on "better patient outcomes": "Working together, Cerner and Oracle have the capability to transform healthcare delivery by providing medical professionals with a new generation of healthcare information systems. Better information enables better treatment decisions resulting in better patient outcomes. Our new, easy-to-use systems are designed to lower the administrative workload burdening our medical professionals while improving patient privacy and lowering overall healthcare costs."

Catz on "huge growth engine for years to come": "Healthcare is the world's largest and most important vertical market—$3.8 trillion last year in the United States alone. We expect Cerner to be a huge growth engine for years to come."

Sicilia on making "hands-free voice technology the primary interface": "Oracle's Autonomous Database, APEX low-code development tools, and voice-enabled user interface enable us to rapidly modernize Cerner's systems and move them to our next-generation Cloud. This can be done very quickly because Cerner's largest business and most important clinical system already runs on the Oracle Database — no change required there. What will change is the user interface. We will make Cerner's systems much easier to learn and use by making hands-free voice technology the primary interface to Cerner's clinical systems."

Feinberg on the "unprecedented opportunity to accelerate our work": "Joining Oracle as a dedicated Industry Business Unit provides an unprecedented opportunity to accelerate our work modernizing electronic health records, improving the caregiver experience, and enabling more connected, high-quality, and efficient patient care."
Okay, that's a pretty ambitious agenda just for Cerner: a long-running and high-octane growth engine that will improve patient care by focusing on a next-gen hands-free interface.
Combining Cerner's Capabilities With Ellison's Big Vision
While those perspectives offer insights into how Oracle will incorporate Cerner into its overall healthcare business, it's important to bear in mind that Oracle's been a player in the healthcare and life-sciences vertical for more than a decade. That goes back to when Ellison established the "industry business units" to which Feinberg refers above for industry-specific applications Oracle built and acquired back in the on-premises days.
Under Sicilia's leadership, Oracle has been converting its entire industries portfolio to the cloud, so Ellison is now able to weave together three separate strands in Oracle's cloud-centric healthcare revolution:
The company's long-standing healthcare business;
Industry powerhouse Cerner, now a fully owned part of Oracle; and
Ellison's vision for what he has called a "closed-loop system" of applications that encompass an end-to-end set of solutions for an entire industry.
Ellison spoke about his vision in early March during Oracle's fiscal-Q3 earnings call, and I analyzed his remarks in a March 14 piece called Larry Ellison: Predator, Disruptor, Dreamer. The "predator" part involved some unrelated comments he made about his decades-long competition with SAP, but the "disruptor" and "dreamer" parts come directly from his intentions to dramatically overhaul how the healthcare industry operates.
And those ambitions span everything from the management of medical and surgical equipment within hospitals, to HCM systems to manage workforces that are now a rich blend of contractors and full-time employees, to the management of complex and highly sophisticated clinical trials for pharmaceutical companies.
To offer a deeper understanding of Oracle's intentions — and of what Ellison and his colleagues are likely to discuss in the June 9 The Future of Healthcare virtual event — the following is an extended excerpt from my Larry Ellison: Predator, Disruptor, Dreamer piece, including the full portions about his disruptive and dreamy intentions toward the multitrillion-dollar healthcare industry.
The Disruptor: Full commitment to transforming—and unifying—the entire healthcare industry
In his prepared remarks, Ellison quickly focused on the massive healthcare industry and its myriad challenges as well as the vast opportunity it represents to cloud providers with ambitious visions.
"We now have over 10,000 Fusion ERP and HCM customers," Ellison said, "and, for the first time, we're beginning to see — I mean, we've been in this business long enough to get a sense of this —the chance for us to roll up certain industries, starting with the largest industry on Earth: healthcare."
Ellison then described how Oracle intends to address a series of intractable challenges faced by hospitals, other providers, payers, and pharmaceutical companies:
new HCM solutions to help hospitals manage the scheduling of hundreds or thousands of "gig economy" nurses and doctors who are not full-time employees and demand great flexibility in their deployments;
inventory-management solutions that enable instant access to essential medicines and supplies throughout hospitals and clinics with the help of RFID tags;
automating complex, paper-intensive, time-consuming and expensive provider/payer processes;
advanced clinical-trial solutions for pharmaceutical companies and their partners; and
new types of data-intensive workflows centered on Fusion ERP at the center with purpose-built Industry Cloud solutions managing complex interactions and processes.
Pretty ambitious? No question about that — but these ideas capture perfectly the big-picture breakthrough thinking Ellison has always generated. And he is clearly pumped about Oracle's prospects for achieving something no other company has ever been able to pull off.
"That's why we think we're in a good position to roll up healthcare, which is a gigantic industry. No one's ever really tried this before, but we have all the pieces," Ellison said.
"We have the payment pieces, and we automate a lot of the insurers. We have HCM, which allows us to help them manage their workforce. We have ERP, which helps them keep track of inventory. And soon, we will have Cerner, which will help them to deliver care to patients. Plus, we have clinical-trial systems for the pharmaceutical base.
"We have the entire portfolio, and we're interconnecting all the pieces so we can make that ecosystem work efficiently for the first time."
The Dreamer
During the Q&A portion of the call, Ellison was asked to explain the potential of that grand vision for healthcare, and he certainly did so. The analyst responded by saying, "Yeah, it sounds like a massive value unlock if it gets all pulled together."
Good point — because yes indeed, if Oracle's able to pull off an end-to-end set of purpose-built integrated solutions for the world's largest industry, that certainly will be a huge boon for Oracle's business.
But it was at this point that Larry Ellison showed a third part of his personality to complement the Predator and Disruptor facets that have largely dominated his public comments. And that third side is the Dreamer, and I think this is where Ellison acknowledges that while he at 77-1/2 is still as feisty and ambitious and hard-charging and energetic as ever before, he's also eager to expand on that foundation and openly acknowledge his long-time but understated desire to make the world a better place.
"I think we can do it and I think we're on our way to doing it," Ellison replied. "And if we do, then yes, the benefits to Oracle are great.
"But actually, this is at least for me personally — this is a mission.
"The benefits to every patient in the world are going to be enormous. So we need to do this.
"Because the pandemic has shown a variety of weaknesses in our healthcare systems. And now we have the technology to address those weaknesses, and that's what we're going to do."
And that right there captures the very essence of the Cloud Wars: optimism, possibility, innovation, opportunity, growth, and big dreams.
Very, very big dreams.
Let's all keep dreaming big, my friends.
---
Register today for THE cloud event of the year