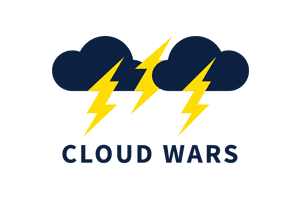 If it's true that Oracle likes to tackle the world's hardest problems, then Larry Ellison & Co. are in their glory as they look to overhaul and automate the world's largest industry — healthcare — and establish a unified and secure national database of health records, and rapidly and elegantly integrate their $28-billion Cerner acquisition.
It's a breathtakingly ambitious plan that will require Oracle to simultaneously execute a range of daunting healthcare-related initiatives while also ensuring it keeps the rest of its sprawling cloud business growing in the range of 25% — or better.
In fact, I think we can say quite confidently that of all the large-scale challenges Ellison and Oracle have charged into in their 44-year history, this effort to totally reimagine and transform the $4 trillion healthcare industry is the most ambitious and far-reaching. By choosing — with great eagerness — to tackle such an enormous undertaking while simultaneously continuing to compete in its mainstream business against many of the world's wealthiest and most-innovative companies, Ellison and Oracle have elected to burn the boats and be forever judged by how well their healthcare revolution succeeds.
To get a sense of the scope of what Oracle's planning to tackle, let's take a more detailed look at the company's to-do list that I've touched on above. Here's a quick overview and then I'll go into more detail on each.
The Oracle Healthcare Revolution Roadmap
Commit very publicly to transforming the entire healthcare industry, from clinical-trial management and molecule development to tracking medical supplies within hospitals. STATUS: done.
Acquire Cerner, the world's leading provider of Electronic Health Records (EHR) and related technologies, for $28 billion. STATUS: done.
Integrate Cerner's vast EHR expertise with Oracle's infrastructure, database, security, and applications technologies. STATUS: underway.
Flip the focus of healthcare engagements from collecting data to patient care by using advanced technology, particularly voice. STATUS: underway
Leverage that three-way combination — Cerner technology and expertise, Oracle technology and expertise, and Larry Ellison's vision and sheer audacity — to create a national database of health records for hundreds of millions of Americans. STATUS: underway.
Create purpose-built versions of Oracle's Fusion cloud applications for the healthcare field. STATUS: underway.
Develop new AI-driven solutions to reconcile the intractable expenses and delays in the current provider-payer morass. STATUS: underway.
Ensure all of these initiatives have the greatest levels of end-to-end security, and that patients have total control over who does or does not have access to their health records. STATUS: underway.
Compete and innovate in the Cloud Wars against Microsoft, Amazon, Google, Salesforce, SAP, ServiceNow, Workday, Snowflake, and IBM. STATUS: ongoing.
And from Oracle's June 9 The Future of Healthcare digital event, here are some additional details for each item on that to-do list.
1. Commit very publicly to this unprecedented undertaking.
Ellison and the team spelled out their plans to the world in a June 9 digital event called The Future of Healthcare that you can watch on-demand. Oracle Industries executive VP Mike Sicilia offers additional vision and commitment in a June 8 blog post called Oracle's Acquisition of Cerner: The Future of Healthcare.
2. Acquire Cerner, requiring global regulatory approvals.
While Oracle has had purpose-built applications and solutions for the healthcare and life sciences industry for some time, the addition of Cerner catapults Oracle to entirely new levels of capability involving the incredibly valuable data within electronic health records. As the world leader in EHR technology and assets, Cerner gives Oracle the raw material to build a national database that achieves three key goals:
Makes patient care interoperable and portable so patients can be treated with full knowledge of their history wherever those patients might be;
Enables much greater tracking of health trends across the broad U.S. population; and
Improves dramatically the ability to recruit patients for clinical trials.
3. Integrate Cerner's unique technology and expertise with that of Oracle.
As Sicilia wrote in his June 8 blog: "Combining Cerner's clinical capabilities with Oracle's enterprise platform, analytics, and automation expertise will change health and wellness in a way that simply hasn't been possible before. We'll provide secure and reliable solutions that deliver health insights and experiences to dramatically change how health is managed by patients, providers, and payors….Oracle will harness the power of data to create a collaborative ecosystem where people, patients, providers, and payors can securely access clinical, operational, and financial data on the cloud. These efforts will break down data silos and provide open systems that talk to — and connect with — one another to generate actionable, scalable, and global insights previously unavailable."
4. Flip the focus of healthcare engagements from collecting data to patient care.
Both patients and physicians have been terribly frustrated by the burden of paperwork and data-gathering physicians must undertake, with some studies showing doctors spend twice as much time doing administrative paperwork and documentation as they do in dealing with patients. From Sicilia's blog post: "If we replaced clinicians' time spent performing administrative tasks with patient interactions, imagine how dramatically we could improve quality of care. Technology-induced administrative burden contributes to burnout, which has, in part, resulted in a workforce shortage and overshadowed the true benefits of healthcare technology."
Ellison used the slide below to describe an entirely new model for physician-patient interaction through the use of hands-free voice technology.
5. Leverage Cerner technology, Oracle technology, and Ellison's vision to create a national database of health records.
As shown in the two slides below from the Oracle presentation, Ellison intends to build a national database of EHRs that is constantly updated with new records as well as timely additions to existing records.
Using this slide below, Ellison explained how the national database would pull together information that can be used to treat individual patients regardless of where they are, and that can also be used by public-health officials looking for broad trends across the national population.
6. Create purpose-built versions of Oracle's Fusion cloud applications for the healthcare field.
I suspect that one of the most overlooked aspects of Oracle's big healthcare initiative will be a huge step the company is making in integrating its fast-growing Fusion cloud applications with its industry-specific solutions. While business customers have shown enormous interest in industry clouds, they've also expressed some wariness regarding how well vendors like Oracle are integrating — and may I say fusing — their horizontal apps with their vertical apps. The customers want no part of taking on the responsibility for that type of integration work, and it looks to me as though Oracle has come up with a very effective approach for that.
Steve Miranda is Oracle's longtime Executive Vice President of Application Development. He brings a wealth of not only functional LOB knowledge to that role but also industry-specific insights. During Oracle's Future of Healthcare presentation, Miranda disclosed a new breed of crossover apps that bring the best of Oracle's existing Fusion apps with the industry-specific precision required for vertical solutions.
As shown in the slide below, Oracle is offering its best-selling cloud application — Fusion ERP — and also its popular Fusion HCM in new configurations specifically tailored for healthcare providers.
Miranda said these purpose-built apps will free doctors, nurses, and other clinicians from the tyranny of data-entry tasks. He also highlighted a few other key features for these healthcare-specific versions of Fusion ERP and Fusion HCM:
A huge focus on automating as many processes as possible to free up clinicians to deal with their patients;
Supply-chain solutions that are optimized for inventory management and tightly integrated with Cerner technology;
A consumer-grade "e-commerce-like UI" that makes inventory replenishment intuitive and fast; and
HCM solutions are geared to the complex and always-changing requirements of scheduling, payroll, and more.
7. Develop new AI-driven solutions to reconcile the intractable expenses and delays in the current provider-payer morass.
Sicilia described the massive amounts of time and expense consumed during interactions between a physician wants to prescribe a certain treatment or medication, and the payors who must evaluate and approve such regimens before they can begin. Outdated technology, fragmented data sources, and incomplete information create a maddening cycle of background activity while patients are relegated to a "hurry up and wait" situation. Modern solutions can reconcile those problems, he said, and Oracle has the end-to-end capability to make that happen.
8. Ensure all of these initiatives have the greatest levels of end-to-end security, and that patients have total control over who does or does not have access to their health records.
Ellison underscored these essential points on a few different occasions, emphasizing that patient records used on a national level will be completely anonymous and that patients will at all times and at all stages have complete control over who does or does not see their records.
In his blog post, Sicilia offered this perspective on Oracle's proven ability to offer world-class security for the most sensitive types of data: "It's time to raise health data security to an unprecedented level of investment and focus. Oracle is an industry leader in securely storing, processing, and analyzing large volumes of cloud-based data. We'll continue to apply the same security-obsessed focus to healthcare as we do to all industries, ­allowing people, patients, providers, and payors to safely access insights that improve care and advance decision-making. Oracle has been trusted with some of the world's most sensitive and regulated data for more than 44 years."
9. Compete and innovate in the Cloud Wars against Microsoft, Amazon, Google, Salesforce, SAP, ServiceNow, Workday, Snowflake, and IBM.
Just to be sure no one gets bored, Oracle needs to achieve these world-changing healthcare initiatives while also battling the other titans in the Cloud Wars Top 10 for fame and glory in the greatest growth market the world has ever known.
Final Thoughts
Ellison once said that he disagrees with the premise of the famous quote from British mountaineer George Mallory who, when asked in 1924 why he intended to climb Mount Everest, replied, "because it's there." Ellison took the alternative perspective and said that some people choose to tackle huge challenges not so much because the obstacle itself is there, but because those people are there and they want to rise to the occasion.
And while I think most discussions of the limitations of age are overblown, the undeniable reality is that in just two months, Larry Ellison will be 78 years old. He certainly doesn't need to cut another notch in his belt of achievements — he will without question be remembered as one of the greatest entrepreneurs and business leaders the world has ever known.
He doesn't need to prove anything to anyone — hello, America's Cup — and it's probably safe to say it's not a money thing. No, I think Larry Ellison is rising to this challenge for three reasons:
He feels the country and the world need this type of enhancement and the improvements in the quality of life it will bring to many millions;
He feels Oracle is uniquely qualified to make it so; and
He is there/here at a time of life when he's smarter, more aware, and perhaps more focused on what he really wants than ever before.
As Ellison himself put it during the company's earnings call in March:
"I think we can do it and I think we're on our way to doing it. And if we do, then yes, the benefits to Oracle are great. But actually, this is at least for me personally — this is a mission. The benefits to every patient in the world are going to be enormous. So we need to do this.
"Because the pandemic has shown a variety of weaknesses in our healthcare systems. And now we have the technology to address those weaknesses, and that's what we're going to do."
---
Register today for THE cloud event of the year