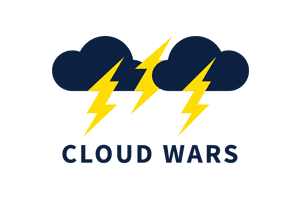 While the recent stock-market correction gouged about $1 trillion from the collective market caps of the Cloud Wars Top 10, our own little index of the greatest growth market the world has ever known still sports a total valuation of more than $5.1 trillion.
In light of that trillion-dollar flush, I chose to call this latest report in our ongoing series "Market Cap Modesty" rather than the traditional name of "Market Cap Madness." And I thought it would be illuminating to review the relative valuations of the Cloud Wars Top 10 companies today versus eight weeks ago, when I offered my most recent Market Cap Madness update on March 28.
My point in sharing these numbers is to offer some perspective on how the overall market views the world's 10 largest and most influential cloud providers, as well as to also take a look at the magnitude of the change for each individual company. As I always note in these columns, this analysis has nothing to do with stock-picking; rather, it's part of an ongoing attempt to offer insights into the cloud providers that make up what I call the greatest growth market the world has ever known.
Trend or Aberration?
To do that, I'm going to list those Cloud Wars Top 10 companies by the metric expressed in today's headline: Which cloud vendors fell the farthest in the recent — and take your pick of which term to apply — correction, recalibration, revaluation, sanity check, or something spicier of your own choosing.
But first, a shout-out to the two companies whose market valuations fell the smallest amounts over that eight-week period:
IBM lost just 2.4% of its value, and
SAP fell just 13.0%.
Perhaps this is an indication of how the modesty mentioned in the headline was indeed a virtue for both companies: Just as the valuations of those two "legacy" companies did not soar into the stratosphere during the run-up, so, too, did they take less of a whack when the overall market decided the tech sector was a tad too lusty.
After the Fall: Who Fell Farthest in the Cloud Wars Top 10?
| Company | March 28 Market Cap | May 22 Market Cap | % Change | Cloud Wars Top 10 Rank |
| --- | --- | --- | --- | --- |
| Snowflake | $72.5 billion | $44.5 billion | -38.6% | #9 |
| Amazon | $1.72 trillion | $1.1 trillion | -36% | #2 |
| Workday | $61.3 billion | $42.1 billion | -31.3% | #8 |
| ServiceNow | $121 billion | $86.8 billion | -28.3% | #7 |
| Salesforce | $216 billion | $158.7 billion | -26.6% | #4 |
| Google | $1.88 trillion | $1.4 trillion | -25.5% | #3 |
| Oracle | $223 billion | $183.1 billion | -17.9% | #6 |
| Microsoft | $2.3 trillion | $1.9 trillion | -17.4% | #1 |
| SAP | $132 billion | $114.9 billion | -13.0% | #5 |
| IBM | $118 billion | $115.2 billion | -2.4% | #10 |
There's an elegant thread of randomness throughout these results:
The trillion-dollar hyper scalers all fared differently: Amazon was hit quite hard, Google ended up in the middle of the pack, and Microsoft felt the third-smallest impact.
Two longtime veterans of the software wars, SAP and Oracle, came through in relatively good shape, while two of their cloud-only rivals — Salesforce and Workday — were hit hard.
Two digital darlings that have consistently beat growth expectations — ServiceNow and Snowflake — were near the top of the chart of cloud providers that fell the farthest.
So what does this all mean? Well, at the risk of repeating myself, I'd say we see some solid ongoing belief that the enterprise cloud continues to be the greatest growth market the world has ever known. More and more, business leaders are looking at modern enterprise tech — the cloud, AI, ML, analytics, data clouds, IoT, industry-specific solutions, and advanced cybersecurity — as an indispensable business enabler rather than the old view of IT as a cost center to be relentlessly ground down.
Given the gravity-defying nature of the companies in the Cloud Wars Top 10, I would expect that they will view the current phase of economic uncertainty as a time of tremendous opportunity in which to double down on their commitments to delivering new levels of business value and new types of business innovation the likes of which the world has never seen before.
And since that's what every company in every industry needs in order to thrive in today's acceleration economy, I think the cloud industry's best days are ahead of us and that the fun is just beginning.
Want to find out more about the latest set of downturn-defying capabilities from Oracle, Microsoft, SAP, IBM, Workday, Google Cloud, and many other top cloud providers? Join us at Cloud Wars Expo from June 28th to 30th at the Moscone Convention Center to see how these fabulous companies can help you grow, innovate, and dazzle your customers.

See you in San Francisco!
---
Register today for THE cloud event of the year