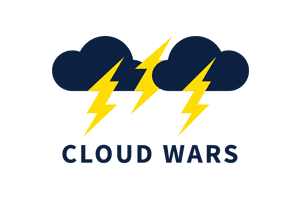 Microsoft Teams is displacing Slack, Zoom, and Google Workspace among big customers, a shift that "has fueled a lot of our growth" as companies consolidate collaboration vendors, Microsoft's CMO said last week.
"Speaking of vendor consolidation, a lot of customers have looked at their spending and said: 'Hey, this is what I spend on Slack, and this is what I spend on Zoom, and this is what I spend on Google.' But they don't need to do that because, with Microsoft, you essentially have Microsoft 365," including Teams, said Microsoft executive VP and CMO Chris Capossela at an investors conference last week.
How Much Growth Is "a Lot" for Microsoft Teams?
While Capossela did not quantify that spending shift other than to say it "has fueled a lot of our growth," I need to point out that in its most recent quarter, Microsoft's cloud business grew 32% to $23.4 billion, and jumped $1.3 billion from the previous quarter (not the year-earlier quarter).
So, when Capossela uses a phrase like "fueled a lot of our growth" in reference to numbers of that magnitude, we are talking some very serious scratch.
As a result, the rich feature set of Teams allows customers to, as Capossela put it, "compress those three vendors into one vendor. And so that dynamic has fueled a lot of our growth."
Now, it's a pretty safe bet that Slack (and parent Salesforce), Google Cloud, and Zoom would all rabidly disagree with Caposella's contention. But, in the absence of like-to-like comparative details, what we have here is an effort to use the current climate of extra scrutiny on expenses to shine a favorable light on Teams and its momentum.
Lack of Reliable Comparative Data
Do the facts bear out that claim? Well, as I said, we don't have verifiable data to say with certainty who's taking share and who's losing it. However, there's no question that Teams continues to be a blowout success, as the company's latest count shows that Teams now has 270 million monthly active users, according to Caposella.
While Microsoft would no doubt love to see Teams become the Big Consolidator of collaboration suites as a result of vendor consolidation, hoovering up lots of accounts from those three competitors, Caposella said Microsoft is pushing Teams aggressively beyond a consolidation play and toward its next growth horizon.
Microsoft Teams Rooms Boom
"What we're seeing more and more now is people adding what we call Teams rooms, where customers take an average conference room in their facility that can seat five or 10 people and turning it into a Teams room so remote people can experience a meeting really, really well."
In the world of hybrid work, Capossela said, businesses are looking to greatly enhance the quality of meetings and are making that more of a high-level priority.
On top of that, he said, Teams is also taking on a significant role in the red-hot realm of business-process automation as companies find more ways to eliminate low-value work with technology and free people up to do work that has a greater impact on customers and growth.
Riding the Automation Craze
"When I approve an expense report at Microsoft, I'm not getting an email and I'm not going to an expense tool — instead, I literally get a Teams notification, and I click on it."
This is paving the way for Teams to become a high-efficiency solution for managing everything from expenses and approvals to training, Caposella said.
A powerful force multiplier is that many of these new extensions to Teams are being created not within Microsoft but by "third parties bringing thousands of applications" to Teams, resulting in a "new growth opportunity that's just peaking."
---
Register today for THE cloud event of the year