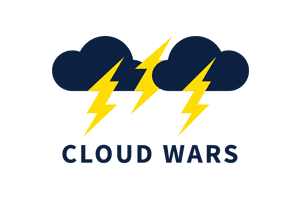 As the market for industry-specific solutions continues to surge as businesses require new capabilities for the demands of the acceleration economy, Oracle, SAP, and Snowflake are all rising on my Industry Cloud Top 10 rankings.
Ironically, the tech vendor that bills itself as the industry cloud company — Infor — has fallen off the list.
Here's the new list, followed by updates for each of the four companies mentioned above.
Industry Cloud Top 10
You can hear the latest industry-cloud plans and positions from 6 of those great companies at Cloud Wars Expo in San Francisco on June 28-29-30 at our Industry Cloud Battleground Live. Participating companies are Oracle, Google Cloud, SAP, Microsoft, Workday, and IBM.
#2 Oracle
In completing its $28.3 billion acquisition of Cerner and laying out its detailed plans for overhauling the healthcare industry — the world's largest — Oracle has jumped to the #2 spot from its former position at #3.
In rising one spot to #2, Oracle displaces Google Cloud, which slips to Oracle's old spot at #3. Google Cloud has been doing quite well in this hyperactive market so its move to #3 is not an indication of anything negative. Rather, it's a recognition of Oracle's tremendously ambitious moves in the world's largest industry.
In fact, the magnitude of Oracle's healthcare initiative is so significant that I evaluated whether it should jump all the way to #1, replacing incumbent leader Salesforce. But with annual industry-cloud revenue of about $4 billion, #1 Salesforce deserves to hold that spot until Oracle or some other cloud provider can demonstrate unequivocally that it deserves top billing even more.
#4 SAP
With the huge success of its RISE program designed to simplify and accelerate customers' moves to the cloud, SAP has added another capability to its formidable array of applications, solutions, and particularly its best-practice insights that business customers need more than ever before.
The RISE offering gives customers access to an SAP database with anonymized details of more than 40,000 implementations that allow those customers to benchmark their plans in advance as well as during the project. With 40 years of deep industry expertise and relationships to draw upon, SAP will soon have an industry-cloud portfolio as broad and deep as any in the industry.
SAP's move up to #4 displaces Microsoft, which slips to SAP's old spot at #5. As with Google Cloud, this is not a case of Microsoft failing to do something well, but rather a matter of superior ideas and execution from SAP.
#9 Snowflake
Gravity-defying Snowflake jumps onto the Industry Cloud Top 10 list for the first time and grabs the #9 spot, formerly held by Infor. The highly disruptive Snowflake rolled out two industry-specific data clouds earlier this year — for healthcare and financial services — and CEO Frank Slootman was effusive in his praise for the unique value they provide to customers and for their very strong start in the market. (For more detail on that, please see my recent analysis, Cloud Wars Minute: Snowflake CEO Charging Full Speed Ahead.)
The release of those two purpose-built data clouds caps an industry-focused narrative that Slootman began delivering about 18 months ago as he described how the sales organization and indeed the entire company was taking on a very explicit vertical-market orientation.
Infor
I guess it's still the so-called industry-cloud company, but time and tide wait for no one. In fast-paced and disruptive times like these, they sure as hell don't abide wallflowers. I wish Infor well, but they simply don't project enough oomph in the market to make the cut for Industry Cloud Top 10.
---
Register today for THE cloud event of the year