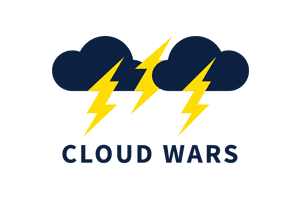 Oracle is planning to rip and replace Cerner's extensive AWS infrastructure and platform environment and move everything to Oracle Cloud Infrastructure as part of a broader plan to toss out third-party products and install Oracle technology.
That is the inescapable conclusion we can draw from Oracle CEO Safra Catz's plan for "how we will be running Cerner" disclosed on last week's earnings call.
While Catz did not cite AWS or any other tech vendor by name, her comments were unequivocal in framing Oracle's intentions to infuse Cerner with as much Oracle technology as possible. And when she specifically said that Oracle will be "moving [Cerner] to OCI" as part of this overall initiative, well, that means that whatever cloud vendor is currently running Cerner's cloud infrastructure and databases and platform technologies will be shown to the door as soon as is prudently possible.
Without question, that primary cloud incumbent at Cerner is AWS. But not for long — and the cutover to Oracle is part of that company's ascension to a stunning position in the cloud market that few would have thought possible, per my analysis earlier this week: Oracle to Become World's Fastest-Growing Major Cloud Provider With Cerner.
I'll share Catz's specific comments about "how we will be running Cerner" in a moment, but first, let's take a look at just how deep and truly strategic the Cerner-AWS relationship has been.
Less than three years ago, the Cerner executive in charge of cloud strategy said Cerner chose Amazon Web Services as its strategic cloud partner because of its "market leadership and the way they are viewed in the healthcare industry around stability, security, privacy, and reliability."
Since Cerner is now owned by Oracle, it's rather ironic that the article from which that comment is taken — One year later: AWS collaboration driving Cerner's shift to a digital platform company — is located on Cerner.com.
Also remaining on the Cerner site — now carrying the new "Oracle Cerner" logo shown below — is a piece called Transforming the future of healthcare that includes this line: "Cerner and AWS, our preferred cloud provider, enable continuous delivery of technology and innovation by connecting data across venues and populations." 
In addition, that page also features a prominent link saying, "Read how the AWS collaboration continues to drive Cerner's shift to a digital platform company" that connects to the "One year later" piece noted above.
So clearly, the AWS roots within Cerner are deep and extensive. In that context, Oracle's plan to replace all of that AWS technology is Oracle's way of saying that in spite of the fact that AWS's revenue is about 7x bigger than Oracle's cloud revenue, Oracle believes its modern cloud technology is more than a match for what AWS can offer.
Here's how Catz framed the looming swap-out during her comments on Oracle's June 13 earnings call:
"I also want to share how we will be running Cerner, since it will impact their contribution to Oracle going forward. We are already working actively to build and implement world-class healthcare cloud capabilities, and Larry will go over that. This means that we are reviewing [Cerner's] entire product portfolio to identify areas where we can include Oracle technology rather than third-party products, as well as moving them to OCI," Catz said. "These efforts will deliver a more stable, secure, and innovative product portfolio for customers while using less third-party products. We remain confident in our ability to grow Cerner's top-line and bottom-line faster than they were able to do so on their own, as these changes are implemented."
Again, Catz is very clearly stating that the imminent shift from AWS to Oracle is not just a showy display of power in the mold of "to the victor go the spoils." Rather, Catz explicitly ties the move to Oracle Cloud technology as a driver of the following benefits for Cerner customers and, ultimately, for Cerner and Oracle as well:
"A more stable, secure, and innovative product portfolio for customers";
Faster top-line growth;
And faster bottom-line growth.
So, there's no doubt this is a huge win for Oracle in its quest to show the world that it has the range of technological expertise and end-to-end product breadth to slug it out with the world's top infrastructure and platform providers.
But we should also remember that AWS has been on a growth tear for the past year and that its cloud business should top $80 billion this calendar year while Oracle's, with the full inclusion from Cerner, will likely come in at about $17 billion.
So, while the Cerner battle represents a nice victory for Oracle, Amazon still holds the upper hand in the larger war.
---
Register today for THE cloud event of the year