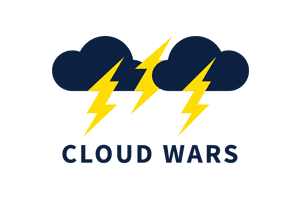 Defying the doomsayers while dazzling his customers, Salesforce co-CEO Marc Benioff led a resounding chorus of confidence as he and three other top executives declared 20 times in this week's earnings call that customer demand remains very strong.
While reporting that revenue for the three months that ended April 30 was up 24% to $7.41 billion, four of the top executives at Salesforce — co-Ceo Benioff, co-CEO Bret Taylor, CRO Gavin Patterson, and CFO Amy Weaver — used the May 31 fiscal-Q1 call to hammer home their unrestrained belief that customers are not backing away from buying decisions because the existential requirements of digital transformation simply cannot be put on hold.
Of course, the Salesforce executive team made sure to focus that bullishness on their company's specific experiences, and also eagerly seized the opportunity to proclaim that this ongoing strength is due to Salesforce's unique products, business model, capabilities, and relationships.
And that's all perfectly fine — hey, after delivering that quarterly performance in the teeth of hysteria about the inevitability of a downturn, Benioff and his team had every right to take such a position.
In addition, I found it striking that when Benioff, and later CFO Weaver, described the company's decision to reduce revenue guidance for this fiscal year, they cited as the specific cause some ongoing and unfavorable currency-exchange dynamics rather than any sense whatsoever of softening demand.
It is impossible to downplay the disruptive forces at play in the world right now — including raging inflation, Russia's invasion of Ukraine, and ongoing supply-chain entanglements. But, as I've noted in recent analyses, we should all reject the hyper-hyped notion that the only conceivable outcome is a recession. We have powerful tools and insights and opportunities available today that have not been available in prior times of economic unease. It is entirely possible that we can use those new capabilities to continue driving growth and ward off the supposedly "inevitable" downturn.
Salesforce is surely doing exactly that. After hearing a lot of relentless screeching from the media about doom and gloom headed our way, you will probably find these expressions of optimism from Salesforce's top execs to be refreshing, uplifting, and very likely inspiring. (As I've said before, the decline is a choice — so vote NO!)
I'll start with a handful of comments from Benioff, Taylor, Patterson, and Weaver from the May 31 Salesforce earnings call.
Co-CEO Marc Benioff
"When I was down in Sydney, Australia, a few weeks ago, I was very impressed with the level of economic activity with all of these customers. They're focused on growth, they're focused on market share, they're focused on expansion, they're focused on digital transformation. And then I went off to Japan, and in Tokyo, I experienced the same thing. I was with one of our very large customers, Sompo, which is now the largest insurance company in Japan, and I was very impressed with how they're investing and are excited about expanding and going into new areas, and they're looking at a number of our new products…. Every one of the customers I met with is growing, and it was very exciting. And then we went off to New York: same thing, same story, and everyone is very motivated. And these are companies without a lot of debt on their balance sheet, and they have flexibility, they're nimble. They know what their product strategies are and they're ready to go."
…
"Our business—and you can clearly see this in the Q1 numbers—is incredibly healthy. And at least so far, we're just not seeing any material impact from the broader economic world."
…
"Our demand environment is very strong."
…
"This demand environment for our Customer 360 platform, as you're about to hear from Bret and Gavin and Amy, remains incredibly healthy."
…
Sales Cloud experienced "more than 18% growth and service cloud more than 17% growth, and it's incredible to see the growth of these core products."
…
Co-CEO Bret Taylor
"As Marc said, we had a great quarter, and we see strong demand across our clouds, our industries, and our regions despite the unprecedented foreign exchange headwinds, and our results really demonstrate the power of our strategy."
…
"The common theme from customers I've met with in Singapore and New York to the 30 CEOs I met with at Davos is the digital transformation trends that dramatically accelerated during the pandemic are continuing full steam ahead despite all the volatility in the global economy."
…
"Sales Cloud continues to accelerate, surpassing $1.6 billion in the quarter, growing 18% year over year."
…
"We also continue to see strong momentum across our 12 industry verticals, including financial services, healthcare, consumer goods, and manufacturing. In the quarter, our industry-specific clouds were part of seven of our top 10 deals."
…
In Davos, "I was really pleasantly surprised to just hear how much customers are leaning into their digital investments. Some, like the consumer goods companies, have been really impacted by both supply chain disruptions and inflation, and are focused on how to invest in digital technologies to take down some costs to avoid price increases. But I also talked to the CEO of a beauty company that has seen increased demand as we're all leaving our houses for the first time in the past couple of years, and that company was heavily focused on growth."
…
"The completeness of our product portfolio—particularly as our customers look to consolidate vendors and we can support the entire front office for our customers—is incredibly differentiated."
CRO Gavin Patterson
"I want to start by talking about the strong demand environment we're in. As Bret and Marc said, even in this volatile environment, companies are continuing to invest in their digital transformations, and we're seeing that in our strong pipeline and momentum in the business."
…
"In all my conversations, there's a real sense of urgency with customers. In this digital work-from-anywhere world, they need to create incredible customer experiences across every interaction to stay competitive. At the same time, they need to realize productivity gains, efficiencies, and resilience from their technology investments…. We're seeing this play out in the growth of transformational deals, customers making longer-term, multi-cloud investments in Salesforce. These very large Customer 360 transformation deals involving five or more clouds grew 21% year over year."
…
"We again saw strong growth in every region."
…
"What you've seen is a very strong quarter across the board as Sales, Service, and Marketing clouds all posted great numbers. And every region posted great numbers: the U.S. up 21%, EMEA up 33%, APAC 24%. So we had a strong quarter, and we've got good momentum, and as I look forward, the pipeline looks really strong for the rest of the year. So we are cognizant of the environment we're operating in. But at the moment, we don't see that impacting our numbers."
…
"It's all about relevance, and we heard this from customers time and time again that increasingly their digital-transformation agenda is not running out of steam in spite of concerns about the economic environment.
CFO Amy Weaver
"As Marc and Bret said, we had strong financial results this quarter, and our pipeline remains robust. We are well-positioned to serve our customers in this uncertain macro environment."
…
"As Bret mentioned, MuleSoft's pipeline remains strong, and we still anticipate seeing the benefits from these changes in the back half of fiscal '23."
…
"While there is uncertainty in the macroenvironment, our customers are continuing to come to Salesforce to transform their businesses."
…
"Look, we feel good about what we're seeing, and you've heard that from Marc, from Gavin, and from Bret. You've heard about our pipeline. But we're mindful of the uncertain macro environment, and that includes continuing FX volatility. And so I believe that our guidance is appropriately conservative under the circumstances."
---
Register today for THE cloud event of the year