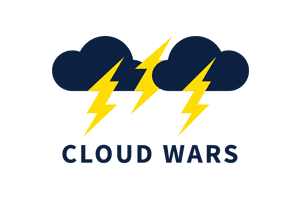 Okay, folks, because I love you so much, I'm going to give you not one, not two, but three interpretations of what to think about Salesforce's fiscal first-quarter results so that you can choose from the Real News, the Silly News, and the Sexy News.
So choose — and please choose wisely! — because your sanity depends on it.
The Real News: Salesforce posted very strong results for its fiscal Q1 ended April 30 with revenue up 24% to $7.41 billion and total remaining performance obligation rising 20% to $42 billion.
The Silly News: On May 31st, around 10:10 am ET, Seeking Alpha reported that "Salesforce shares fell 3% Tuesday ahead of the software company's earnings report, which could serve as a barometer for business spending amid rising inflation and economic uncertainty."
The Sexy News: On May 31st at 4:15 pm ET — just six hours after telling us that Salesforce shares tumbled 3% due to anxiety over what the Q1 results might hold, that very same website offered a wildly different version of what's going on at Salesforce. It reported that Salesforce shares jumped 5% "after the Marc Benioff-led company posted first-quarter results that topped expectations and it raised adjusted earnings guidance for the rest of its fiscal year….Salesforce shares jumped more than 5% in extended-hours trading following the release of the company's earnings results."
Now, I'm not a doctor and I don't play one either on TV or on LinkedIn, but I have made enough trips around the sun to be able to say with great certainty that the three scenarios offered above are, collectively, not the stuff of rational thinking.
Over the past two decades, Salesforce has established an extraordinary record of growth — quarter after quarter, year after year — and Q1's growth performance of 24% on a multibillion base is breathtaking. In fact, I often think Salesforce does not get nearly enough credit for its growth achievements because it has been doing so well so consistently for so long.
But if it seems that sometimes the general public doesn't always appreciate what Salesforce has done over the past 23 years, don't worry — the company is eager to remind us with this slide (#27) from its September 2021 Investors Day presentation:
Benioff & Company didn't get there by listening to the silly news or the sexy news — they got here by dazzling their customers, quarter after quarter and year after year.
And in those occasional times, when the geniuses said a slowdown is inevitable, Salesforce demonstrated — as the chart above indicates — that the future is not written, but instead is out there for us to shape.
I'll have more details on these Q1 results and the outlooks from Benioff and his executive team tomorrow.
---
Register today for THE cloud event of the year