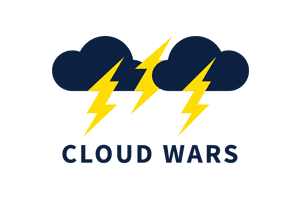 Capitalizing on its one-of-a-kind RISE program, SAP posted higher cloud growth rates for the fourth straight quarter as surging Q1 momentum across its entire cloud portfolio pushed its annualized cloud revenue to $12 billion.
I find it fascinating that in a business unquestionably dominated by wildly sophisticated technology, SAP's impressive resurgence has been centered around a unique dazzle-the-customer engagement program—RISE—built on human behavior rather than fancy code.
And I find it almost as fascinating that no other major cloud provider has attempted to emulate anything even close to RISE in spite of the increasingly obvious evidence that customers love it. While there's no question that SAP's cloud applications and platform are scoring very well in customer evaluations, it's unmistakably clear that RISE has been the high-impact catalyst behind SAP's ongoing acceleration in a wickedly competitive market.
If you want to get some in-depth insights into why so many customers are so bullish on RISE and in particular its ability to help them thrive with industry-specific solutions, join us at Cloud Wars Expo June 28-29-30 in San Francisco where SAP will be among our primary exhibitors. Register here to join us to optimize your digital future!
SAP CEO Christian Klein referred to RISE in glowing terms multiple times during last week's Q1 earnings call, including these perspectives on why it has been such an unqualified success for a company that just two years ago was severely rocked by the onset of the pandemic:
"Current cloud backlog for S/4HANA hit a record 71% growth, driven by continued strong adoption of RISE with SAP, our signature offering for business transformation in the cloud."
"Since we launched RISE in January of 2021, we have seen significant increases in customer adoption each quarter. Customers are adopting RISE for three key reasons: first, RISE allows them to redesign their end-to-end business processes using best practices that we have observed by working with hundreds of thousands of SAP customers. Second, RISE enables them to transition to a new and agile ERP in the cloud. And RISE provides them with a platform to innovate with solutions for industry, sustainability, and unique requirements."
RISE provides "strong cross-sell and upsell opportunities with a conversion ratio during 2021 of greater than 2.5X, which means we are creating 2.5X the value from a customer after they have adopted RISE."
"RISE enables us to partner even more deeply with our customers by offering complete and integrated solutions with single end-to-end accountability ranging from infrastructure to applications."
Which of the major cloud providers will be the first to come out with a program to emulate SAP's "program for business transformation in the cloud"? While Microsoft or Oracle or Salesforce might be, my money's on Google Cloud because that type of mindset encompassed by RISE seems to be reflected most strongly in the comments that Google Cloud CEO Thomas Kurian and President Rob Enslin have been making on various fronts for the past few years.
So, we'll see about that, and I expect to be given some sort of award if indeed Google Cloud comes out with something similar before any of the others do. Of course, if Google Cloud doesn't make my guess come true, well, I'll just wave it off by hiding behind the bromide that "everybody makes mistakes."
Now, as for those stellar across-the-board Q1 cloud numbers that I mentioned earlier, here are some highlights:
total cloud revenue up 25% to $3.05 billion;
current cloud backlog up 28% to $10.5 billion;
S/4HANA Cloud revenue up 71% to $436 million;
S/4HANA current cloud backlog up 79% to $2.08 billion; and
FY22 guidance for cloud revenue of an increase of 23% to 26% to $12.5 billion to $12.8 billion.
Final thoughts
As we evaluate the Cloud Wars Top 10 vendors as well as other cloud providers to determine which is right for our companies' emerging and unique needs, it's essential that we focus less on their history and their "legacy" and more on what they're doing now and where they are headed. And SAP with its high-flying RISE program presents a perfect example of that: just 2 years ago, SAP was struggling, its future was unclear, and its competitors smelled vulnerability and closed in to rip away chunks of market share.
But in the Cloud Wars, evolution often moves at an extraordinary pace—and Christian Klein and his team dramatically reversed their fortunes by facing up to their early-2020 challenges and choosing a different way forward. With RISE as the centerpiece, SAP's cloud business is now growing as fast as those of Salesforce and Oracle, and Klein's optimism for the company's future prospects showed through unequivocally in his earnings-call comments.
Bear that macro lesson in mind as you talk with the major cloud providers: who and what they are today will likely change in dramatic ways over the next several months.
So, it's always better to catch them on the, uh, rise.
For more of my perspectives on impact of SAP RISE on its Q1 growth, then check out: Cloud Wars Minute: SAP Credits RISE Program for Significant Q1 Growth
---
Register today for THE cloud event of the year