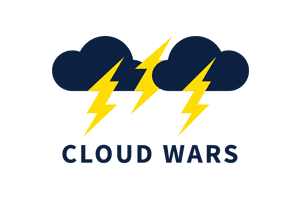 Rising rapidly into the upper echelons of the world's hottest major cloud vendors, SAP posted a slew of very impressive Q2 cloud results as Christian Klein locks down a compelling strategy for customers and SAP enters its second half-century.
Last week, I shared some high-level perspectives on SAP's results and its new position as a high-growth cloud company — after all, the cloud now generates more revenue than any other part of SAP's business. The Cloud Wars Minute video analysis is SAP Q2 Figures Position It With Fastest-Growing Cloud Providers, and the more-detailed article is SAP Q2 Cloud Surge: Outgrowing Microsoft, Salesforce, and ServiceNow.
For today, though, let's dig into some of the most important numbers from SAP's Q2 to see how they map out a growth trajectory that, just a year ago, many would have thought impossible for SAP.
1. Q2 Cloud revenue up 34% (24% in constant currency). Reaching $3.12 billion in Q2, that cloud revenue figure represents a growth rate that could be higher than all of the Cloud Wars Top 10, except Google Cloud and Oracle.
2. Q2 current cloud backlog also jumped 34% (25% in constant currency). Now at $10.61 billion, that backlog shows that SAP's cloud surge has legs for the future.
3. S/4HANA Cloud revenue soared 84% (72% in constant currency). The biggest existential challenge — or, depending on how you want to look at it, the most-dynamic growth opportunity — for SAP is converting its approximately 30,000 on-premises ERP customers to the cloud. While only a small fraction of those have moved, those stellar growth numbers clearly demonstrate that SAP is making great progress in keeping those incredibly high-value customers from defecting to Oracle or Workday.
4. S/4HANA Cloud backlog jumps 100% (87% in constant currency). As much as Klein and his team must enjoy seeing the 84% Q2 growth rate for its cloud ERP solution, I suspect they feel even more jazzed about the current cloud backlog of $2.3 billion for S/4HANA Cloud and its triple-digit growth rate.
5. Business Technology Platform run rate is now more than $1.5 billion. Klein has unquestionably turned SAP into a vigorous platform supplier as well as an applications provider. The 40% growth rate for this critical cloud technology offers another big reason for optimism about the future. Klein said 14,000 customers are now using the platform to help build out their extended data capabilities.
6. RISE is driving add-on revenue from most SAP customers. Designed to help customers move to S/4HANA Cloud as part of a broader business transformation, RISE has also become a catalyst for most customers to add additional cloud solutions, Klein said, with 85% of RISE customers adding other apps or solutions in the quarter and 77% adopting the Business Technology Platform.
7. RISE goes from nice-to-have to The Big Thing. While Klein did not offer a specific figure on this intriguing development, I feel it is one of the most important revelations from the entire earnings call: "Since RISE with SAP was launched at the beginning of last year," Klein said, "we have seen the offering going from gaining traction, to gaining momentum, to becoming the preferred choice for our customers as they move to the cloud. He offered some perspective on the massive revenue impact RISE is having by saying that SAP is seeing "continued cross-sell and upsell momentum, which means we continue to create about 2.5x the value from a customer after they have adopted RISE with SAP."
8. 600 more customers chose S/4HANA Cloud in Q2. That brings the total number of customers using SAP's cloud ERP solution to 6,000.
9. Almost half of SAP's Q2 revenue came from deals of $5 million or more. CFO Luka Mucic said, "The trend towards larger cloud transactions also accelerated, and deals with a volume greater than €5 million contributed 48% to our cloud order entry in the quarter. This was again driven by our RISE with SAP offering."
10. The Concur business, hammered during the pandemic, grew 20% in Q2. Mucic described the turnaround of the spend management solution by saying Concur "continued its path of recovery and grew by 20%."
These results reflect not only the extraordinary vibrancy of the Cloud Wars, in which a so-called "legacy" company has now become a hotshot growth company, but also the steady and sure leadership of Klein, who is engineering one of the most-impressive turnarounds I have seen in the 5-1/2 years I've been chronicling the Cloud Wars.
---
Want to gain more insights from Bob Evans and view cloud-focused content from Cloud Wars Expo? On-demand video from the event is rolling out now, with more than 40 hours of cloud education content — featuring 100-plus speakers — to be made available in the coming days. All content is free to Acceleration Economy subscribers with an on-demand pass.