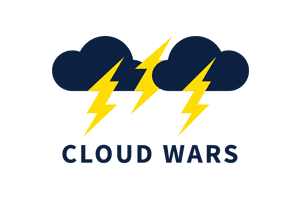 As the Christian Klein turnaround adventure rolls on, SAP's Q2 growth rates of 34% for cloud overall and 100% for S/4HANA Cloud ERP catapult SAP into a stunning new role as one of the world's fastest-growing cloud providers.
Yes, you heard that right: SAP is definitely growing faster in the cloud than Salesforce, ServiceNow, and Workday, and will very likely also outpace Microsoft and Amazon as well.
We'll be able to work out those details with more certainty over the coming 10 days as Microsoft, Amazon, and ServiceNow report their Q2 results, but my guess is that when all the numbers are in, SAP will be the third-hottest cloud vendor in the world, behind only Google Cloud and Oracle, which will benefit from the inclusion of significant revenue from its Cerner acquisition.
One of the primary drivers behind SAP's outstanding overall performance is its S/4HANA Cloud ERP product, whose revenue spiked by 84% in Q2 to $481 million. On top of that stellar Q2 number, future prospects for S/4HANA Cloud also look superb as its current cloud backlog figure for Q2 rose by a stunning 100% to $2.3 billion.
Of course, at a time when currency-exchange rates are playing havoc with the results of U.S.-based tech firms, it is certainly true that the numbers for Germany-based SAP are benefitting from the opposite effect. For example, IBM earlier this week posted cloud growth of 18% but the corresponding constant-currency figure was 24%.
For SAP, its cloud growth rate of 34% would have been 24% in constant currency. But such are the fates of life in a global economy, and this currency-exchange perspective should in no way be interpreted to diminish the remarkable achievement of SAP and CEO Klein.
Let me mention a few of the things Klein has achieved in just over two years as SAP's sole CEO:
He stabilized the company during a time of jarring turmoil: He was named sole CEO early in 2020 as the pandemic was just beginning to ravage the global economy, which resulted in the departure of extremely popular co-CEO Jennifer Morgan. I suspect that some leaders would not have been able to stabilize and unify the company the way Klein has, particularly when confronted by massive disruption from without and also from within.

He has fought off — so far, at least — extremely ambitious competition from Oracle, Salesforce, and Workday as those competitors sought to pounce on SAP customers during that time of upheaval within SAP. The growth numbers I've laid out above surely attest to that.

He has turned S/4HANA Cloud from something of a problem child into a high-growth dynamo.

He's made SAP a platform company, with the Business Technology Platform now at an annualized revenue run rate of more than $1.5 billion and a growth rate of 40%.

He's led the launch and rapid growth of the RISE go-to-market program, which has become an indispensable component of the overall SAP brand in just 18 months.

He hired Julia White to become Chief Marketing and Solutions Officer, giving the company much-needed world-class leadership in those areas.

He promoted Scott Russell to head up global customer success, which includes sales and go-to-market. Russell has been a major force in reinvigorating the company's growth, image, and attractiveness as a destination for great talent.

He has put together a high-performance company with high-performance growth rates that have combined to shut the yaps of ankle-biting "experts" who, just two years ago, were yipping about how he was unfit and/or unqualified to lead SAP.
I'll have lots more detail next week about SAP's strategy and customers and directions from the Q2 earnings call, but I think it's very important for the world to see that Christian Klein has driven SAP to become one of the fastest-growing major cloud providers in the world.
And the backlog numbers indicate that SAP's only just getting started.
---
Want to gain more insights from Bob Evans and view cloud-focused content from Cloud Wars Expo? On-demand video from the event is rolling out now, with more than 40 hours of cloud education content — featuring 100-plus speakers — to be made available in the coming days. All content is free to Acceleration Economy subscribers with an on-demand pass.