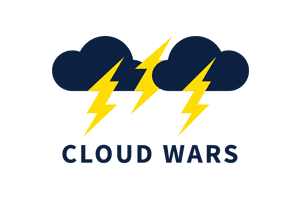 Emphasizing that Snowflake customers are continuing to sign "multiyear large deals," CEO Frank Slootman dismissed the prevailing sky-is-falling economic outlook and insisted that business customers "are not falling off a cliff" regarding ongoing strategic cloud investments.
Appearing with Jim Cramer on CNBC's Mad Money, Slootman was asked just how bad the spending climate has become among business leaders. In reply, Slootman told Cramer that he's not seeing any such wall-to-wall retrenchment.
"I don't think the environment is that rocky from our vantage point," Slootman said.
"Look, you turn on the news feed and it's incredibly high-anxiety and adrenaline-laced and all that sort of thing. Our world, when we're talking to customers, is far more subdued, sober, normal.
"They're doing multiyear large contracts — they're not falling off a cliff."
This echoes what Slootman said on Snowflake's FY23 Q1 earnings call a month ago when the Q&A portion was dominated by questions from the analysts all but begging Slootman to tell them that business customers are pulling up the drawbridges and hunkering down.
Slootman refused to buy into their hand-wringing, however, and instead trotted out a classic Slootmanism: "We're not cowering in the corner!" Here's the full context of that comment from Snowflake's recent earnings call as analyzed in my May 27 piece called Snowflake CEO Frank Slootman: "We're Not Cowering in the Corner":
"We can't keep crash-tacking the ship every time somebody gets a little nervous around the table, right?" Slootman said on the call.
"So we're not cowering in the corner — instead, we're going out there and do what we do…. The type of contracts our customers are stepping up to indicates they're not yet in a mode where they're sort of in a massive avoidance mode of doing contracts or trying to do unnatural acts in terms of the expenses they're generating as part of the platform."
And a couple of weeks ago in his conversation with Cramer on Mad Money, Slootman again stated quite emphatically that business customers have realized that powerful tools that help them become data-driven enterprises have become indispensable tools for business survival.
"Look at supply-chain management during the pandemic — obviously there was an enormous impact to supply-chain management, and now inflation is becoming a huge upset to supply-chain management," Slootman told Cramer.
"We have customers like Kraft-Heinz, for example, and their whole thing is, 'How do I get the right product to the right place at the right time and thereby create safe inventory levels?'
"It used to be that if you're an inch to the left or an inch to the right, you could through anecdotal observation pretty much kinda-sorta get it right. But now? You can be so incredibly wrong from one week to the next."
Asked by Cramer if some major retailers have "screwed up" their supply-chain observations, Slootman again identified old-fashioned approaches and mindsets as the real culprit—and stressed that data is the only solution.
"Whether they have screwed up, the environment is such right now that they need to be able to parse their reality through data, not through anecdotal observation," he said.
---
Register today for THE cloud event of the year