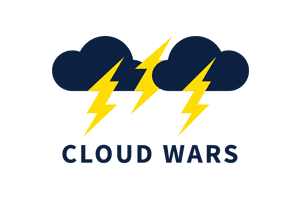 While Microsoft almost always speaks softly while carrying its big stick out of view, I think it's great that when it comes to its new Microsoft Cloud for Sustainability, the company is speaking a bit less softly and is showing the big stick a bit more clearly.
This is vital today because, amid the great new approaches and technology, there's also way too much fuzzy talk about grandiose but mushy intentions and way too much gum-flapping about who's more Earth-virtuous than whom without any concrete action being taken.
In such a puff-stuffed environment, business leaders who are interested in serious sustainability solutions can be forgiven for not knowing exactly how to get started on the path of being not only more sustainable but also more profitable.
That's one of the big reasons I've launched this new series called The Sustainability Boom, which we kicked off yesterday in a piece called The Sustainability Boom: SAP, Google Cloud, Microsoft Leading the Way.
It's also a big factor in why I like some of the straight-talking that Microsoft is dishing out about the difference between virtue-signaling and decisive and effective action. Here's an example:
"Right now, some companies are declaring a 'quick victory' in achieving 'net zero' results, but it's far from clear that all these 'victories' are real. This creates the risk that we'll collectively create more confusion than clarity and even undermine the credibility of the big efforts that enterprises must advance. We believe that 'net zero' starts by accounting for all scopes – one, two and three – of an enterprise's emissions. The failure to include all these emissions may create a better-looking report card, but the results will fall short of what the world needs."
That's from an Oct. 27, 2021, blog post bylined by two very heavy hitters at Microsoft: president Brad Smith, and executive vice-president and chief commercial officer Judson Althoff.
And just to be sure the distinction between talk and action was not blurry, Smith and Althoff followed up with this pointed clarification:
"In addition, 'net zero' means that these emissions are offset not by just 'avoiding' them — for instance, by paying someone not to do something, like cutting down trees. It means removing carbon from the environment in an effective and sustainable manner."
Here at Cloud Wars, we dug into this new initiative from Microsoft earlier this year in a video roundtable called The New Technologies Driving Advances in Sustainability, featuring Microsoft GM for sustainability solutions Mark Kroese.
And in the few months since we aired that roundtable, the interest in business-oriented sustainability solutions—ones that interlace sustainability with growth and profitability—has soared.
That's why Smith and Althoff called for serious treatment of a very serious subject as they described the challenges faced by enterprises that want to bind sustainability initiatives with operational and financial data but aren't sure how to get started on that.
"We believe the answer comes in three parts.
"First, we can't manage carbon unless we can measure it. We all must speak the same language and measure carbon emissions and removal in a consistent and accurate manner. In short, we must adopt a standardized approach to carbon accounting.
"Second, every enterprise will need to adopt new carbon accounting standards and use them to record and report their carbon emissions.
"Third, we can't measure anything at scale unless we can automate it. We need new digital technology to create the tools and build a new ecosystem to connect emissions sources and enable a new generation of accurate and inexpensive carbon reporting."
So that's pretty straightforward: record, report, reduce. But from the perspective of many customers, the daunting obstacle they need help in overcoming is centered on data and how to apply it to make sustainability metrics as rigorous—and respected—as financial metrics. Here's how the Microsoft blog described those challenges:
"Our customers tell us daily that managing data is one of the biggest pain points in their sustainability journey. There is a torrent of data from all areas of the value chain, and unfortunately much of it currently is often poor quality, siloed and difficult to share. The very real risk is that even with the best of intentions, carbon-emissions data is meaningless if it cannot be properly ingested for analysis and action."
Enter the Microsoft Cloud for Sustainability.
Leveraging the breadth of the entire Microsoft Cloud, the new sustainability cloud can do the following, says Microsoft:
Connects to data sources;
Accelerates data integration and reporting;
Provides accurate carbon accounting;
Measures performance against goals; and
Enables intelligent insights so organizations can take more effective action on sustainability.
The Force-Multiplying Ecosystem Effect
The Microsoft Cloud for Sustainability will follow the company tradition of open and aggressive collaboration with the partner ecosystem, which Microsoft says will "deliver data connectors and industry-specific solutions to automate reporting from the complete range of emissions sources. This will help open up to every industry new horizontal and industry solutions that can use advanced analytics, AI, machine learning, IoT, and digital twins to help capture and understand data across siloed systems."
That industry angle is an important one as more and more customers are demanding industry-specific solutions to meet the unprecedented need for purpose-built solutions that transcend the capabilities of one-size-fits-all applications. Among the first industries targeted by Microsoft are:
Final Thoughts
As the longtime #1 player on the Cloud Wars Top 10, Microsoft wields enormous influence across the market, and its full-throated support of sustainability solutions that actually address and attack the real problem will be enormously important.
We'll see how quickly Microsoft extends its focus to all of the vertical markets covered by its industry clouds. From that, we'll be able to get some insight into just how quickly the Microsoft Cloud for Sustainability is gaining serious traction in a very serious marketplace.
---
Register today for THE cloud event of the year