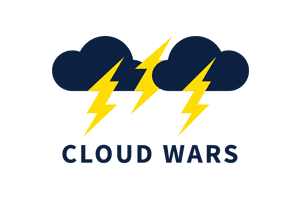 With sales growth accelerating for the fifth straight quarter, Workday is expecting to power through any potential market slowdown because "our products are not choices," co-CEO Aneel Bhusri said last week.
"You have to have world-class HR, financial, ERP systems to run your business," Bhusri said on Workday's fiscal Q1 earnings call last week, during which he said subscription revenue rose 23% for the quarter.
"And so I think the demand just goes forward. There'll always be some companies that are cautious, so we just need to figure out where to spend our sales cycles."
Recalling how Workday "weathered the storm in [the recession of] '08-'09, which was the worst economic environment I've ever seen," Bhusri said the key is to "have the right value proposition."
That same dynamic played out two years ago at the onset of the pandemic, Bhusri said.
"Demand was somewhat suppressed during the first period of COVID, but we weathered that storm, too. And so we'll just figure out a way. Our products are not choices."
That's a unique perspective — and it's certainly true. But there are lots and lots of software companies offering HR software, Financials software, and ERP software. By the by, about that "ERP" term that Bhusri used: Workday does not consider its products to be ERP, a term that the company avoids. Rather, Workday uses the term "enterprise performance management" to describe the end-to-end category into which its products are grouped.
So, with so many alternatives for corporate customers to evaluate, why does Workday continue to grow in the low 20s quarter after quarter? In my view, it's because, since its inception, Workday has delivered what every company talks about but only some have delivered: consistently high levels of successful go-lives and customers who keep coming back for more.
"During the quarter, we continue to see companies across our target geographies and industries select Workday as they move their finance and HR systems to the cloud," Bhusri said in his opening remarks on the earnings call.
Then, while Bhusri acknowledged the economic uncertainties some businesses are feeling, he emphasized that in spite of the extra scrutiny the company is applying to what customers are saying and doing, large portions of the market remain vibrant.
"We continue to see strong demand for our products and are optimistic about the year," he said. "We are mindful, however, of the current macroeconomic and geopolitical environments and the impact these conditions could have on businesses globally.
"With that in mind, our focus remains on what we can control. And that includes continuing to drive innovation as we broaden our offerings to become even more strategic partners for our customers, delivering the highest levels of customer support in the industry, and cultivating our company culture, which remains foundational to all that we do."
Other key perspectives from Bhusri during the earnings call:
"Our proven ability to support our customers' large volumes of data and transactions continues to be a significant differentiator for us. But it's not just our scalability that differentiates us — it's also our ability to innovate and deliver high-value insights across the office of the CHRO."
On the company's promise to help organizations plan, execute, and analyze in real-time: "That strategy is clearly resonating in the market with Workday Adaptive Planning now being used by almost 6,000 organizations globally, including about 75% of our core Financials customers."
"Prism Analytics is nearing 1,000 customers, with about 40% of those involving our Core Financials customers."
In the booming market for sustainability solutions: "We have quickly become a top priority in the boardroom and for the office of the CFO, especially considering the most recent and upcoming SEC disclosure requirements. In Q1, we announced two new solutions that will be available this year to further help companies view their businesses through an ESG lens."
We've also got some additional insights into Workday and where it's headed from a strategy summit the company held for analysts in mid-April:
Bhusri will be a keynote speaker at our Cloud Wars Expo event being held June 28-29-30 in San Francisco, where he will discuss the compelling issue of "Why Corporations Need to Have a Soul." I hope you'll join us for an unforgettable 3 days of insights, inspiration, and ideas for how to dazzle your customers!
---
Register today for THE cloud event of the year