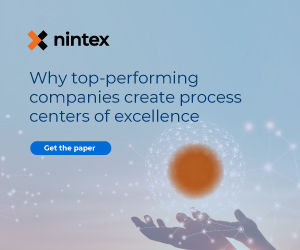 As if it weren't enough of a challenge to become CEO of one of the world's largest and most-influential technology companies, new AWS chief Adam Selipsky also has to follow the truly legendary act of superstar CEO Andy Jassy, who now rules the entire Amazon empire.
On my weekly Cloud Wars Top 10 rankings, AWS is #2 behind #1 Microsoft.
So I have a few questions for Selipsky, who was an AWS sales and marketing dynamo for 10 years before becoming CEO of Tableau for 4 years. His performance at Tableau was superb: in less than 3 years, Selipsky quadrupled the value of Tableau before its acquisition by Salesforce.
In

announcing you as AWS CEO, Jassy wrote

that with only 5% of global IT spend in the cloud, "We have a lot more to invent for customers." What does that astonishingly big opportunity look like to you?

What do customers want most from AWS—more of the same, or all that plus more?

How will your experience at Tableau shape your vision for what AWS can do?

AWS is clearly paying more time and attention to industry solutions. What's your view of vertical-market specialization?

If digital transformation is the current big thing, what comes next?

When Jassy talks about that huge cloud TAM and AWS having "a lot more to invent for customers," do you see that taking AWS more deeply into software?

Does AWS face a unique set of challenges because its parent company competes in a wide variety of industries?

On the flip side, Microsoft is working hard to balance its longtime partnership with SAP with its own desire to create and sell more enterprise applications that compete with SAP. Do customers benefit from these multilevel competitive dynamics in the cloud industry?

Is the tech industry doing a good job in recognizing and keeping up with the ethical challenges surrounding AI?

What are your top 3 priorities for AWS?