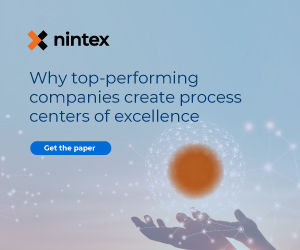 Already the world's largest provider of cloud applications for the enterprise, Salesforce is racing to claim the #1 spot in the booming market for industry-specific cloud solutions.
In my weekly Cloud Wars Top 10 rankings, Salesforce is #4, behind #1 Microsoft, #2 Amazon, and #3 Google. And later this month, when I launch my new Industry Cloud Top 10 rankings, there's a very good chance Salesforce could be #1 on that list.
In a short March 23 article called Has Salesforce Beaten Microsoft, Oracle & SAP to #1 in Industry Clouds?, I shared some high-level thoughts from the leader of Salesforce's industry-clouds business, executive vice president Jujhar Singh. In today's piece, we'll take more in-depth look into the multifaceted strategy that Singh and Salesforce are taking as the company embraces an "industry-first" outlook.
(If you'd like to watch or listen to my entire interview with Singh, please check out our Cloud Wars Live podcast episode.)
From that interview with Singh, here's my take on 10 reasons why Salesforce is bullish on its chances to be the world's top provider of industry clouds.
Already a $2-billion run rate, and more salespeople getting involved.

 

Salesforce's industry-cloud revenue is already at a $2-billion annualized run rate, and Singh noted that as more customers express interest in industry-specific solutions, "there are progressively more and more people involved in our sales and distribution." Plus, Salesforce's foundation for vertical solutions is broad and deep: "This is something that we did not start kind of yesterday," Singh said. "We have been investing in it and believed in it since 2016 by creating these purpose-built industry-specific clouds, which now have thousands of customers. So within Salesforce, this industry-first motion is very, very fundamental."

Creating new solutions for and with customers.

 

A major factor in securing those "thousands of customers," said Singh, was Salesforce's willingness to "build to their requirements." Among those customers looking to create their digital futures, "We have seen immense need from our customers" for these new-age solutions.

Vlocity acquisition was massive accelerator.

 

"2020 was a monumental year for us" as Vlocity had developed industry solutions on the Salesforce platform for communications, media, utilities, and parts of financial services and healthcare. Plus, in the 14 months since Vlocity became part of Salesforce, Vlocity cofounder and former CEO David Schmaier has had such a huge impact that two months ago, Marc Benioff made him president and chief products officer.

Common platform.

 

"While you have started to hear more about industry clouds recently, we believe that having all of our industry offerings in the cloud and all based on the same platform gives us a unique advantage." Singh did not mention any competitors, but it is very likely that he was referring to SAP and Oracle, both of which have large portfolios of on-premises vertical solutions and are racing to port them over to the cloud.

Enabling best practices rapidly and seamlessly.

 

"What we have also seen from our customers is their deep desire to get industry best practices as quickly as possible," Singh said. "So we have about 700 pre-built processes that we offer to our customers out of the box."

Embracing the 500-pound gorilla.

"I believe the traditional demarcations of ERP, CRM, and HCM no longer hold," Singh said. "And we actually push this agenda in a very big fashion. We talk about what we call our end-to-end industry-specific solutions and there are different flavors to that. For example, we believe every industry has a 500-pound gorilla that is sitting there with lots of traditional market share. In healthcare, Epic and Cerner are two of those. So our industry solutions focus on building pre-built integrations with them, and this is where having MuleSoft in the Salesforce portfolio helps a great deal. We have lots of prebuilt templates and connectors to those 500-pound gorillas like Epic and Cerner" so that customers aren't forced to create bespoke ways to get everything to work together.

Industries within industries.

 

"When you talk about the Financial Services Cloud, and you go from one segment to another, it is highly differentiated so that insurance has its own special flavor, and retail banking has another," Singh said. "So we have not stopped at the macro-level industry-cloud offerings—we have actually gone ahead and built subsegment specialized solutions for different types of insurance, or for not just retail banking but also wealth management…. It's all driven by the needs of our customers and the need for people to get to digital fast."

The massive impact—and potential—of AI.

 

"We don't stop with just these types of transactional applications because beyond those then analytics and AI both play really important parts," Singh said. "We've leveraged our analytical applications and have built the analytical twin for the corresponding industry application…. So when we have built completely industry-specific data models and processes, then the analytics and the AI can become that much richer." 

The power of reimagination.

 

"When some people think about putting their industry applications on the cloud, they think, 'Hey, here's where we can add some AI into the application.' But when we look at building applications, we think something very different—we think, 'How can we reimagine this from an industry perspective?' " As an example, Singh cited the traditional model where a sales rep for a consumer-goods company goes from store to store to make sure the right merchandise is in place. But in working with Coca-Cola North America, Salesforce helped to reimagine a new process taking full advantage of AI so that the sales rep could focus on stores where engagement would be most valuable in understanding the unique situation of each store. Another AI solution could visually scan to see what products are needed.

Business-model reimagination.

 

"So in our thought process, it's not just about being transactional and putting them in the cloud, and it's not just about AI," Singh said. "It's about building the next generation of industry applications, which is a complete reimagination…. And clearly, our customers are realizing that some of their business models have to change to align with the new digital realities."