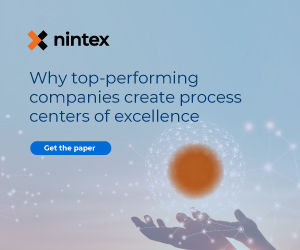 With its fiscal-year cloud revenue almost reaching $70 billion on broad-based growth across its high-performance empire, Microsoft disclosed 10 compelling numbers last week that reveal why it is the world's #1 cloud provider by a wide margin.
On my weekly Cloud Wars Top 10 rankings, Microsoft has held the #1 spot for more than 2-1/2 years, with Amazon at #2, Google Cloud at #3 and Salesforce at #4. 
Let's take a look at those 10 powerful numbers disclosed by CEO Satya Nadella and CFO Amy Hood, and assess why each matters.
1. The Big Picture
Asked by an analyst about the durability of the currently strong market, Nadella said, "I always go back to that number, which is 5% of the world GDP is tech spend. It's projected to double. I think that doubling will happen in a more accelerated pace."
So Nadella's a big believer in what he calls "tech intensity," which he describes as a company's ability to not only consume enterprise-level software created by the software industry, but also create its own code in an increasingly sophisticated and widespread fashion. With every facet of every large organization increasingly dependent on IT, Nadella makes a persuasive argument about why IT will go from 5% to 10% of GDP sooner rather than later.
2. Riding the Superstars
Commercial Cloud revenue in fiscal Q4 was up 36% to $19.5 billion, and for the year jumped 34% to $69 billion. And for Q4, Azure revenue was up 51%. Nadella and Hood both emphasized that by having an extremely wide range of cloud services and solutions swarming Azure, they are able to address a wider range of customer requirements and desires. 
3. Feeding the Up-and-Comers, Part 1: Security.
Topping $10 billion for the fiscal year, Microsoft's security business has quietly become a hypergrowth superstar with revenue "continuing to increase 40% year over year," Nadella said. Some perspective: Microsoft's security business is bigger than the combined revenue of ServiceNow and Workday, the #7 and #8 companies on the Cloud Wars Top 10.
4. Feeding the Up-and-Comers, Part 2
PowerPlatform revenue soared 83% in Q4 as Microsoft moves aggressively into low-code/no-code and workflow automation.
5. Feeding the Up-and-Comers, Part 3
The Teams phenomenon continues to expand at a breathtaking pace:
almost 250 million monthly active users;

124 organizations with more than 100,000 Teams users;

3,000 organizations with more than 10,000 Teams users; and

80 million monthly active Teams Phone users, with total calls topping 1 billion in a single month.
6. Feeding the Up-and-Comers, Part 4
Dynamics 365 revenue was up 49%, marking the third straight quarter of accelerating growth. Replying to a question about the growth of Dynamics 365, Nadella said, "One of the most exciting things we're seeing is that coming out of this pandemic, there is an absolute new chapter for a complete new suite, all the way from whether it's sales to customer service to marketing to supply chain or digital manufacturing that's all going to be reimplemented. There's going to be a complete new cycle of business process automation that is going to be AI first and collaboration first."
7. Feeding the Up-and-Comers, Part 5
PowerApps is making huge strides in the red-hot market for low-code no-code solutions. For example, at customer BASF, 122,000 employees are using PowerApps to build low-code no-code apps.
8. The Compounding Effect of the Cloud
Hood said commercial cloud RPO (remaining performance obligation jumped 32% to $141 billion—$141 billion!—with 45% of that expected to be recognized as revenue within the next 12 months. That means that 55% of that $141 billion will be recognized as revenue beyond the next 12 months, "highlighting the growing long-term commitment to the Microsoft Cloud," Hood said.
9. Acquisitions Become Accelerators
Among the Fortune 50, GitHub (acquired June 2018) is being used by 72% (36 out of 50) of the world's largest corporations to build, ship and maintain software. For LinkedIn (acquired June 2016), revenue in the 5 years since the acquisition has tripled to $10 billion, and it now has 774 million members.
10. Old Reliable Grows 16%
Microsoft said its venerable on-premises server business grew a remarkable 16% in the quarter. For fiscal Q1, Hood offered guidance of revenue growth in the "high single digits, driven by demand for our hybrid and premium-annuity offerings." Now, 16% and "high single digits" might seem like pretty thin stuff compared to the big fat numbers Microsoft's generating elsewhere, but remember: this is for an on-premises servers business! 
Great, great performance by Microsoft—hats off to Nadella & Co.
Subscribe to the Industry Cloud Newsletter, a free biweekly update on the booming demand from business leaders for industry-specific cloud applications. 
Cloud Wars is on YouTube! Keep up with our latest podcast episodes, daily Cloud Wars Minute commentary, and interviews shedding light on the greatest growth market the world has ever known.