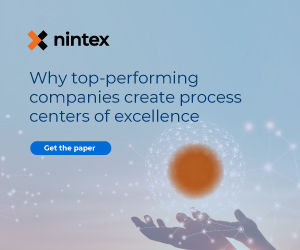 As Oracle continues to distinguish itself as one of the world's fastest-growing major cloud businesses, Larry Ellison might come out swinging against major rivals Amazon and SAP during the March 10 Q3 earnings call.
(On my weekly Cloud Wars Top 10 rankings, Oracle is #6, Amazon is #2, and SAP is #5.)
Based on Ellison's commentary during earnings calls going back a few years,  there's good reason to expect that he'll use the March 10 call to go after Amazon and its AWS cloud unit for a handful of reasons. In my opinion, there's a very good chance Ellison will hit on some or all of these points:
AWS infrastructure is technologically outdated relative to Oracle Cloud Infrastructure, which has posted revenue growth of around 130% in each of the past two quarters;

AWS infrastructure is less secure than OCI;

AWS is more expensive than OCI;

AWS's 15 cloud databases can't compete with Oracle Autonomous Database, which has been growing at more than 60%; and

AWS's absence from the cloud-applications segment means that Oracle can offer customers greater performance, security and seamless integration when OCI and Oracle Fusion apps are deployed together.
As businesses in every industry accelerate their moves into the cloud, Ellison will argue that Oracle is better-positioned than Amazon to offer those customers integrated cloud combinations that are fundamental to their digital transformations: 
OCI running Autonomous Database;

OCI running Autonomous Database and Fusion Apps plus Analytics;

Exadata Cloud Service running Autonomous Database;

[email protected] private clouds with Autonomous Database and Fusion Apps; and

the entire suite of Fusion apps, which is among the broadest in the industry.
In addition, it's reasonable to expect that Ellison will also aim some of his unique fire and brimstone toward SAP. Ellison will likely claim that:
SAP does not have a true cloud ERP solution, a claim that is not true (in fact, in a moment, I'll cite a recent comment from Klein stating that SAP has more than 200 ERP wins versus Oracle in head-to-head competition);

SAP's S/4HANA Cloud ERP app has negligible market share (in fact, more than 3,500 customers have chosen S/4HANA Cloud, and more than 16,000 are using the on-premises version of S/4HANA0; and

SAP has not rewritten its vast suite of enterprise apps for the cloud, which is another false claim.
I mention all this because many tens and possibly hundreds of billions of dollars are at stake as big global corporations as well as many mid-sized companies are now prepared to move more aggressively into the cloud.
Those journeys are primarily centered around digital transformation, and as such usually involve some overhaul or consolidation of antiquated ERP systems. So the opportunity here for both Oracle and SAP is massive, and it is entirely possible that the company that can gain early momentum will be able to swing big chunks of market share in its direction.
During SAP's Jan. 29 earnings call, CEO Christian Klein specifically addressed the heated competition with Oracle for ERP customers looking to move to the cloud. During his opening remarks on that earnings call, Klein said, "We are clearly gaining market share with S/4HANA. We also saw a massive number of highly important customer wins this quarter, some of them involving competitive replacements. In the ERP space alone, we have more than 200 wins against Oracle."
So, clearly, both companies have enormous stakes in this intensely competitive battle for the hearts, minds and wallets of many of the world's largest companies.
Oracle does not break out its aggregate cloud-revenue numbers, and it does not offer aggregate growth-rate numbers for its overall cloud business. 
But as noted above, for the past couple of quarters Oracle has posted vigorous growth rates for its OCI business and its Autonomous Database offerings (which are offered as OCI services). In addition, Ellison or CEO Safra Catz typically offer revenue-growth rates for several of their leading Fusion cloud apps: ERP, HCM, Supply Chain, and the newly rechristened Advertising and CX (you can read all about that in The Disruptive Larry Ellison: Shatters Tradition to Reflect New Cloud Realities).
As Oracle's March 10 fiscal-Q3 earnings call looms, Ellison is intensely aware that the market has sat up and taken notice of the huge gains Oracle Cloud Infrastructure is making, and that SAP has stumbled in its past two quarters and lost the momentum it was building throughout 2019.
So we're very likely to see quite the fireworks show on that March 10 earnings call because it will be reflective of which companies are gaining or losing momentum at this highly strategic juncture in the Cloud Wars.
Disclosure: at the time of this writing, Oracle and SAP were both clients of Cloud Wars Media LLC and/or Evans Strategic Communications LLC.
Subscribe to the Cloud Wars Newsletter for in-depth analysis of the major cloud vendors from the perspective of business customers. It's free, it's exclusive and it's great!