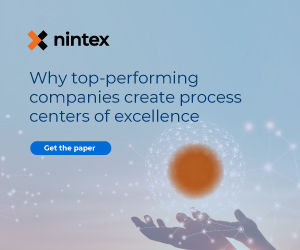 With the SAP-Microsoft romance cooling way off as Microsoft has become a significant direct competitor to SAP, a newly assertive and re-energized IBM is moving in to extend and enrich its 50-year strategic relationship with SAP.
On my weekly Cloud Wars Top 10 rankings, Microsoft is the longtime #1, SAP is #5 and IBM is #9 but clearly showing signs that its arrow is pointing up.
As Microsoft's fast-growing enterprise-applications business is very likely approaching an annualized run rate of $4.5 billion or perhaps even $5 billion, a day of reckoning with SAP was inevitable regarding Microsoft's status as SAP's "preferred" cloud infrastructure provider. 
That day arrived last month, and in Microsoft, SAP, and Google Cloud: the Bizarre Love Triangle I analyzed how Google Cloud (#3 on the Cloud Wars Top 10) was appropriately doing everything in its power to position itself as SAP's go-to cloud-infrastructure partner. And without question, Google Cloud's not going to ease up on those efforts.
But perhaps that triangle is morphing—or being pushed—into a rectangle as IBM is making its own play to hammer home the deep, highly strategic, and marketplace-proven partnership it's had with SAP since that company was founded almost 50 years ago by a handful of high-achieving IBM employees.
The IBM executive doing a lot of that pushing is senior VP and cloud chief Howard Boville, who joined IBM 14 months ago as the first hire made by incoming CEO Arvind Krishna. Boville had been CTO at Bank of America, making him a fascinating choice by Krishna to come in and disrupt the political infighting and turf battles that have constrained IBM's success for the past several years.
Krishna has been steadily attacking those corrosive forces, and Boville's outsider status, his support from Krishna, plus his deep experience as a customer-side CTO have given him considerable influence in transforming IBM into a more customer-centric organization. 
You can get a great first-hand perspective on Boville's vision and strategic mindset from two recent pieces I've posted:
In addition, I spoke with Boville earlier this week about IBM's renewed emphasis on its SAP relationship and the parallel efforts by both companies to help large corporate customers begin moving more aggressively into the cloud. These efforts are related to SAP's broad "Rise with SAP" program, launched early this year, to simplify the process customers undergo in dealing with cloud apps vendors, cloud infrastructure vendors, integrators and other players.
"We're moving at a fair rate and pace in terms of the capabilities that we're putting into the marketplace and a large part of that as well is also the actual partnerships that we have," Boville said.
"So, casting new light through old windows, we've got a very deep and well-tenured relationship with SAP, primarily from the many migrations that we've done in projects that have been on-premise. But as we've started to put together our capabilities for regulated industries, government, financial services, telco, and health, and the very differentiated and unique capabilities that we have for those industries, there's a hybrid cloud context that we can also offer in our work with SAP."
Boville then shared some eye-popping numbers about just the extensive nature of IBM's relationship with SAP.
"We've done 6,500 SAP projects and we've got 38,000 SAP practitioners" within IBM, Boville said. 
"But we've actually now got the regulated cloud capabilities that allow customers to move forward with their projects with the assuredness that they're working with IBM, a very trusted brand in terms of the ability to deal with complex transformations. But also the brand now that's understood to be the platform that you would move the more mission-critical workloads and get the actual performance advantages that you would like to see.
"We have been working with SAP for many, many years, and there's other reasons for it beyond the actual technical specialists that we have. Mission-critical workloads, mission-critical applications such as SAP have to be highly available, highly performant, and have the capacity when necessary," Boville said.
And did you know that IBM has been in the cloud business for half a century? Boville made that somewhat whimsical point to illustrate how IBM has decades of experience with many of the architectures and technologies that we now call cloud. 
"IBM has essentially been in the cloud business for 50 years, which may seem strange given that the cloud business is fairly nascent. But the actual technical architectures that have been able to scale up quickly and have that availability and that performance is essentially what the mainframe platform provides—the much-beloved mainframe platform, if you work in the industries where you need to use that kind of silicon."
While it may not be cool or hip these days to discuss mainframes, Boville said that in financial services and other regulated industries, the capability and dependability and reliability of mainframes remains immensely appealing, particularly if those attributes can be pivoted into the cloud.
"Mission-critical workloads like SAP run on our Power platform at a very performant level. That's why IBM has been the chosen partner with enterprises to actually not only do the technology transformation from the specialists' perspective—the 38,000 specialists that I talked about—but it's because we get those repeat pieces of business because actually the platform works when the actual workloads land there," Boville said. 
"That can't always be said for other types of silicon that are used, where actually the availability and the performance and the capacity haven't been thought through properly."
And it's precisely because of those less-then-sterling outcomes that many big banks and other corporations have made almost no headway on their moves to the cloud in spite of their desire to do so, Boville said.
"The addressable market for cloud is $1 trillion in the space that we operate within. The actual market penetration from a cloud construct, it ranges from somewhere to 5% to 8%, so single-digit percentages. 
"Why is that? That's not because these companies have not been trying to move to the cloud. But they've found that unless a cloud provider actually understands their industry from a compliance, regulatory, cybersecurity, and supply-chain perspective, then those customers have to build those capabilities themselves, which is the kind of chapter one of the current cloud service providers, and that's a very costly and time-consuming endeavor."
But for IBM and SAP—two of the greybeards among the hipster cloud-only companies—the half-century of hard-earned experience and expertise in such engineering and implementation is giving those two companies a unique advantage.
"We've come with a very different approach. We've built those controls into our cloud that you get from the outset. It's a standard that is increasingly being adopted by scores of financial institutions. But also those regulations apply to the other industries that I've talked about, governments, telco, and health. It means then we can actually play into this marketplace to take those mission-critical workloads."
So in re-engaging at a deeper level and a full commitment to the cloud, both IBM and SAP are pushing their relationship to new heights, Boville said.
"Yeah, it's absolutely a new emphasis. The relationship in the past was primarily on-premise. There's been a well-documented partnership that SAP had with a cloud service provider," Boville said, not naming Microsoft but rather clearly referring to it and its recent cooling-off with SAP.
"Obviously there's reasons now as to why they are working with other cloud providers in addition to that original provider. That's allowed us to actually re-baseline our relationship with SAP in a cloud context, and we're now one of the key partners within the RISE program, which is their initiative to move to S/4HANA."
Indeed, while IBM was one of the original RISE partners, that involvement was largely overshadowed by SAP's focus on what are known as the "hyperscalers": Microsoft, Amazon and Google.
But if you look back at comments that IBM CEO Krishna made early this year as part of the RISE announcement, you'll see that several months ago, IBM was at least willing to recommit to a new cloud-oriented initiative with SAP. 
Now Boville is looking to turn that potential raised in Krishna's video testimonial into a marketplace reality.
"Whether it's making supply chains more resilient or managing exploding e-commerce demand, the CEOs and CIOs I speak to all express the same needs: technology platforms that deliver innovation, speed, efficiency, flexibility, and security," Krishna says on the RISE-launch video. 
"For nearly half a century, IBM and SAP have been helping clients manage their most complex mission-critical workloads. Our partnership is incredibly vital, even more so than it was before."
Krishna emphasized IBM's ability to help big corporate customers move rapidly and securely into the cloud.
"Clients will be able to use powerful new services to speed the secure adoption of hybrid cloud for their complex mission-critical workloads. It gives them access to more than 37,000 [now up to 38,000, according to Boville] SAP-certified IBM consultants," Krishna said. 
"We're tremendously excited about this opportunity for IBM and SAP. Together, we will continue to lead our clients into the digital future, and help them rise to every challenge that this new era brings."
As I've said many times, competition is a wonderful thing in the Cloud Wars because it makes the cloud providers better, sharper and faster, and it benefits customers because they gain enormous value from the innovations unleashed by that fierce competition.
So it's great to see IBM beginning to harness and deploy its vast and valuable resources in ways that just a couple of years ago would have seemed unthinkable.
Krishna and Boville deserve a great deal of credit for that, and I hope this is only the beginning.
Disclosure: at the time of this writing, SAP, Google Cloud and IBM were among the many clients of Cloud Wars Media LLC and/or Evans Strategic Communications LLC.
Subscribe to the Industry Cloud Newsletter, a free biweekly update on the booming demand from business leaders for industry-specific cloud applications. 
Cloud Wars is on YouTube! Keep up with our latest podcast episodes, daily Cloud Wars Minute commentary, and interviews shedding light on the greatest growth market the world has ever known.