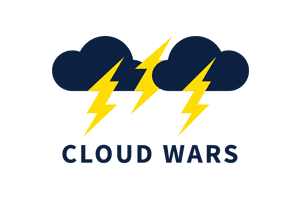 For AWS CEO Adam Selipsky, replacing the legendary Andy Jassy was in itself a massive challenge as Jassy, during his 15-year reign, made AWS one of the world's best-known, most-successful, and most-influential tech vendors.
But on top of that, when Selipsky took over as CEO on May 17, AWS had fallen far behind Microsoft as the world's largest cloud provider with Microsoft widening the gap quarter after quarter for more than 2 years. In the quarter before Selipsky took over for Jassy, Microsoft's cloud revenue of $17.7 billion was 31% higher than AWS's $13.5 billion, and once again Microsoft's higher growth rate meant that gap was widening.
But boy oh boyzee, what a difference 7-1/2 months can make! Taking over in the middle of Q2, Selipsky boosted AWS's Q2 growth 37% to $14.8 billion, marking the first time in at more than 2 years that AWS grew faster than Microsoft's cloud business.
While someone following the market could be forgiven for thinking that was just a statistical oddity or beginner's, Selipsky proved in the following quarter that his company could once more snatch the momentum from Microsoft as AWS Q3 revenue jumped 39% to $16.1 billion.
But Selipsky saved the best of his 2021 performance for last as AWS posted a breathtaking 40% surge in growth in Q4 to $17.8 billion, growing 25% faster than Microsoft's 32% jump to $22.1 billion.
So while Microsoft's cloud business remains significantly larger than AWS—full-year 2021 revenue of $80 billion for Microsoft versus $62.2 billion for AWS—Selipsky and company have unquestionably seized the marketplace momentum from mighty Microsoft, a prospect that might have seemed all but unfathomable when Selipsky became CEO in mid-May.
It would be impossible to overstate the magnitude of this achievement by AWS and Selipsky. After all, Microsoft continues to perform superbly in a wickedly competitive market—for its fiscal Q2 ended Dec. 31, revenue growth of 32% to $22.1 billion is a remarkable achievement. 
But in a market predicated on growth and momentum and customer references, AWS and Selipsky quietly and methodically outperformed Microsoft for not just one or two but three consecutive quarters. On top of that, AWS widened the gap in growth rates each quarter: in Q2, 37% to 36%; Q3, 39% to 36%; and Q4, 40% to 32%.
How did this happen? What impact did Selipsky have? Can one person make such a difference?
We can point to the fact that he was one of Jassy's top executives from the founding of AWS in 2005 for about a dozen years until he became CEO of Tableau, so Selipsky had an advantage in not being a total outsider. I give this theory a bit of credence, but not more than that—because relative to when Selipsky departed in 2017, AWS is a markedly different company, its customers have profoundly different needs and expectations, and its competitors are bigger, better, and faster than they used to be.
So I believe it's best to leave conjecture to the side and look instead at cold, hard financial results. And it is utterly inarguable that from the moment Adam Selipsky took over as AWS CEO, it not only began to grow more rapidly—what Amazon likes to call "reacceleration"—but it also reached hypergrowth territory at 40% and snatched the industry hotshot mantle from archrival Microsoft.
Of course, all CEOs know that they're only as good as their most-recent quarter, so the glow around Selipsky could be short-lived. On the other hand, the growth incline he's put AWS on could be just beginning.
I don't believe in coincidence. And when I look at AWS's recent quarterly performances, what jumps out is that AWS kicked it into high gear precisely when Adam Selipsky moved into the CEO's office.
---