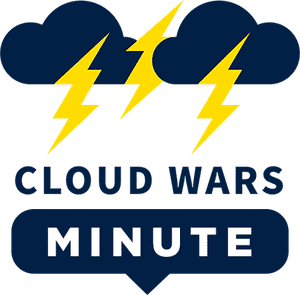 Welcome to the Cloud Wars Minute — your daily news and commentary show, hosted by Cloud Wars Founder, Bob Evans. Aaron Back fills in today to provide insights and perspectives around the "reimagination machine" that is the Cloud! Today's topic: AI Bias and Healthcare Industry Solutions.
Highlights
0:19 – Aaron talks about bias in the healthcare industry where there can be age discrimination amongst the elderly. Some may assume that older generations are not as technologically savvy, but independent facilities can use AI and IoT technology to assist with care.
1:16 – Healthcare industry solutions cloud markets are estimated to hit about $52 Billion by 2026 and this is leading to heavy investments into R&D and the Cloud
1:46 – Microsoft is increasing their capabilities and usage of AI for elderly care. Their goal is to reduce isolation and open up communications with family and friends with those in independent living facilities.
2:24 – Amazon is stepping into the healthcare industry in a big way by creating a partnership with NHS to specifically focus on elderly care. Thus, have created avenues such as Amazon Care, AWS Healthcare Acceleration, and Amazon Pharmacy.
3:13 – Why is technology important to the healthcare industry? One day, most people will require additional care as they age and AI could affect how that care is received. Will we have robots bring us our medicine? Will there be a chatbot that allows communication with our loved ones? It is up to us to invest in healthcare technology to help future generations!