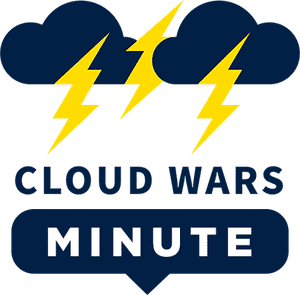 Welcome to the Cloud Wars Minute — your daily news and commentary show, hosted by Cloud Wars Founder, Bob Evans. Each episode provides insights and perspectives around the "reimagination machine" that is the Cloud.
Highlights
00:13 — Guest host John Siefert continues a discussion on the emergence of partner ecosystems. In announcements from cloud providers—including Workday, Microsoft, SAP, and Oracle—about their cloud partner strategies, it's evident that companies are starting to define new systems approaches and incentives for partners to meet customer demands.
00:42 — Industry clouds and industry-specific programming has started to define the new Cloud Wars taking place.
00:57 — The retail industry now requires multiple partners to come together to create, integrate, and complement the cloud platforms being put in place. For instance, Woolworths Group has been working with Tata Consultancy Services to do a migration for SAP.
01:58 — Major cloud migrations do not just happen with one vendor or one partner. It starts to define the new Cloud Wars that are out there, with partner ecosystems that enhance the cloud platforms.
02:27 — Companies need powerful, experienced consultants who can define what the migration strategy needs to look like. Consultants can provide points of view from different angles—from the cybersecurity side, ERP side, automation side, and more.
02:44 — Integrators are essential for tying together the behind-the-scenes process within the cloud infrastructures. Additionally, companies developing cloud migration strategies need people supporting the transition and sponsoring the process to drive it forward.
03:23 — Cloud vendors are re-initializing all of their cloud partner programs to meet customer needs. As everything is happening in the cloud, it demands a higher level of understanding, application availability, and integration knowledge to enable organizations to reimagine their business models with new cloud-based systems.
---
Register today for THE cloud event of the year