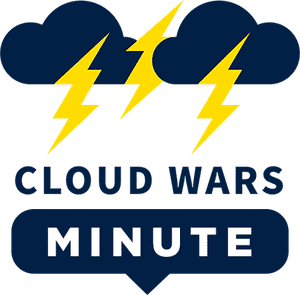 Welcome to the Cloud Wars Minute — your daily news and commentary show, hosted by Cloud Wars Founder, Bob Evans. The next three minutes are packed with insights and perspectives around the "reimagination machine" that is the Cloud! Today's Topic: AWS Spanks Microsoft with Higher Growth Rate for 3 Straight Quarters.
Highlights
0:10 – There has been a remarkable change in the competitive dynamics at the very top of the Cloud Wars Top 10, between #1 Microsoft and #2 Amazon Web Services. For three straight quarters, AWS under new CEO Adam Selipsky has bested Microsoft in terms of cloud revenue growth rate. And in each of those consecutive quarters, AWS' growth rate lead on Microsoft increased.
0:55 – In Q4, AWS' growth rate actually increased 25% more than the growth rate for Microsoft's cloud business. Bob suggests that some of the turnaround at AWS could be attributed to the arrival of new CEO Adam Selipsky back in May. That was the middle of Q2, and that's when the tides really started to turn in the battle between these two cloud leaders.
1:38 – All of this begs the question: what is going on inside Microsoft as this AWS surge picks up steam? Microsoft leadership is surely very keenly aware, and they'll take steps to respond. But what steps will those be? Is it a price thing? Marketing? Sales? Something else?
2:05 – Check out the Cloud Wars channel throughout the day today for more coverage and analysis of this striking shift in cloud-market competitive dynamics: a news article and a Lightning Strike video are both coming later today.
2:55 – Let's recall that Microsoft did not become the Cloud Wars #1 by a large margin by sitting on its laurels. So we'll be keeping a close eye on the steps that Satya Nadella and co. take in the coming weeks, months and beyond to regain the advantage over AWS.