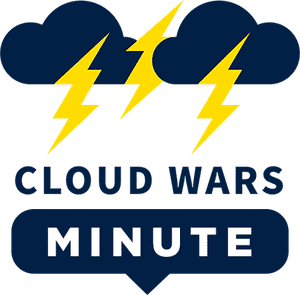 Welcome to the Cloud Wars Minute — your daily news and commentary show, hosted by Cloud Wars Founder, Bob Evans. The next three minutes are packed with insights and perspectives around the "reimagination machine" that is the Cloud! Today's Topic: CEO Adam Selipsky Has Transformed AWS in Just 9 Months.
Highlights
0:20 – In a field dominated by extraordinary technology, sometimes winners distinguish themselves through human characteristics: leadership, clarity, purpose, will, etc. Right now, AWS CEO Adam Selipsky is demonstrating the power of extraordinary leadership in a number of ways.
0:50 – First of all, when he became CEO in May, Selipsky stepped into the shoes of a legend in former AWS CEO Andy Jassy. Jassy is now the President and CEO of parent company Amazon, and it was under Jassy's leadership that Amazon Web Services became on of the biggest, most influential, and most profitable companies in the whole tech industry.
1:35 – Bob runs down Adam Selipsky's background. While he was not as high-profile as Jassy, Selipsky had been a right-hand man at AWS for many years before a stint as CEO of Tableau, where he oversaw the sale to Salesforce, which Marc Benioff described as one of the best acquisitions ever.
2:10 – In addition to filling giant shoes, Selipsky also had to face intense competition in his early days as CEO. Microsoft's cloud business had become bigger than AWS, and had outpaced the company in terms of cloud growth for two or three years. Back in Q2 when Selipsky took over, the AWS turnaround began. By Q4, AWS had out-grown Microsoft cloud for three straight quarters.
3:00 – Another noteworthy achievement of Selipsky's tenure so far has been AWS's partnership with Goldman Sachs. The creation of the Goldman Sachs Cloud for Data pushed the giant investment bank into the cloud business and demonstrates remarkable innovation.
---
---