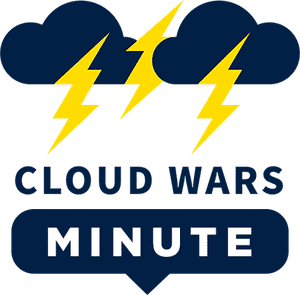 Welcome to the Cloud Wars Minute — your daily news and commentary show, hosted by Cloud Wars Founder, Bob Evans. Each episode provides insights and perspectives around the "reimagination machine" that is the Cloud.
Highlights
00:09 — The Pentagon has been brought into a $10 billion cloud deal—but it's not real. For years, they've called this the Joint Enterprise Defense Initiative, or the JEDI contract.
00:34 — However, people began to analyze and speculate it not being real. They changed the name to JWCC (Joint Warfare Cloud Capability).
00:53 — Years ago, Amazon won the $10 billion JEDI deal. Then, all of a sudden, Microsoft won the deal.
01:42 — Will this contract in a single form ever be awarded to any major vendor? It's too much money along with the factor of the appeals process and political interference.
02:03 — This is too important for the United States military to be caught up with the design of this approach. It's supposed to bring the United States military's technological capabilities into the 21st century.
02:44 — Under the way it's currently set up, with how the rules are written and the procurement policies, Bob thinks this JEDI mind trick isn't going to end.
---
Want to gain more insights from Cloud Wars Expo?
Starting on July 20th, more than 40 hours of on-demand cloud education content will be available for free to Acceleration Economy Subscribers.