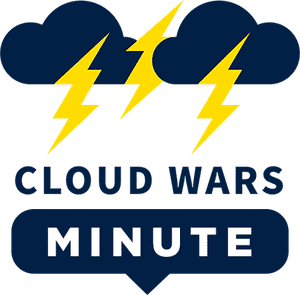 Welcome to the Cloud Wars Minute — your daily news and commentary show, hosted by Cloud Wars Founder, Bob Evans. Each episode provides insights and perspectives around the "reimagination machine" that is the Cloud.
Highlights
00:14 — The hottest cloud company in the world, Google Cloud, been growing in the high 40s to low 50s all throughout the year. They just signed a strategic partnership with a company called Optimizely.
00:28 — Bob Evans sat down with Google Cloud president Rob Enslin and Optimizely CEO Alex Atzberger to chat with them to see what this partnership means
00:47 — I wanted to know what it was about this partnership that provided a Digital Experience Platform that was so timely, Rob Enslin offered some great insights into that.
01:07 — Rob and Alex worked together previously at SAP, it was great to talk to them about the future of the digital experience, the power of digital marketing, and the future of enterprise software.
01:52 — The digital experience is now leading the way for many things. Up front digital experiences, which is the specialty of Optimizely, fits in very well with some of the things Google Cloud is doing.
---
Register today for THE cloud event of the year