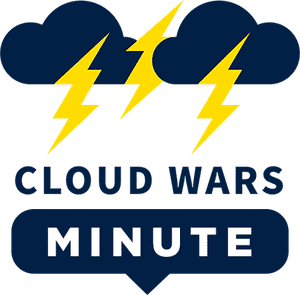 Welcome to the Cloud Wars Minute — your daily news and commentary show, hosted by Cloud Wars Founder, Bob Evans. The next three minutes are packed with insights and perspectives around the "reimagination machine" that is the Cloud! Today's Topic: The Huge Opportunities for Salesforce in the Metaverse.
Highlights
0:15 – Bob says that it's looking like "this metaverse thing" is going to make the greatest growth market the world has ever known even greater. In terms of the companies acting as first-movers for the metaverse, we've talked recently about Microsoft and its acquisition of Activision Blizzard. Now, it's possible that Salesforce is getting into the metaverse, possibly, with an NFT Cloud… possibly.
1:05 – CNBC recently reported, based on unidentified sources, that Salesforce co-CEOs Marc Benioff and Bret Taylor talked to employees about the NFT Cloud in a recent meeting.
1:50 – Given Salesforce's wide range of cloud offerings, including its strong presence in industry clouds (#1 on the Industry Cloud Top 10), its entry into the metaverse (possibly!) holds huge potential.
2:25 – Microsoft really grabbed first-mover status in terms of the metaverse. CEO Satya Nadella spoke persuasively about the potential the metaverse holds for enterprises. We'll see if Salesforce follows Microsoft's lead in terms of aligning some of its biggest and most important products with a metaverse-centric future.
---
---