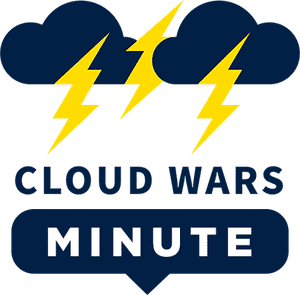 Welcome to the Cloud Wars Minute — your daily news and commentary show, hosted by Cloud Wars Founder, Bob Evans. The next three minutes are packed with insights and perspectives around the "reimagination machine" that is the Cloud! Today's Topic: Inside Bill McDermott's Plan to Take ServiceNow to $15 Billion.
Highlights
0:15 – ServiceNow recently announced its Q4 earnings, and Bob wants to look at those numbers in the context of ServiceNow CEO Bill McDermott's "arc towards $15 billion." That's the revenue total that McDermott wants ServiceNow to hit by 2026—and there was definitely some good news on the company's earnings call in support of that mission.
0:50 – One of the points McDermott made on the earnings call was that 18 of ServiceNow's top 20 deals in the quarter involved five or more of the company's products. This indicates that ServiceNow is working strongly and aggressively to get out of the IT operations niche that it had played in for many years.
1:25 – In the overall market, a number of factors are playing perfectly into McDermott's strategy for getting ServiceNow to $15 billion in revenue less than 5 years from now. First: many big corporations are looking to modernize their ERP systems without fully ripping and replacing them—and that's a specialty of ServiceNow's. Second: CXOs are currently very bullish on their technology budgets, and for a growth company like ServiceNow, that's great news.
2:35 – The last major market factor that's helping ServiceNow grow is the understanding across the C-suite that speed and agility are nonnegotiable in today's market. It's always been a promise and a premise of the ServiceNow brand to help do things faster and with less complexity.
3:05 – Bob notes that ServiceNow kind of stands alone among the Cloud Wars Top 10 in eschewing the market categories that so many other vendors commit to playing in. We'll see how this goes for them in the rest of the year.