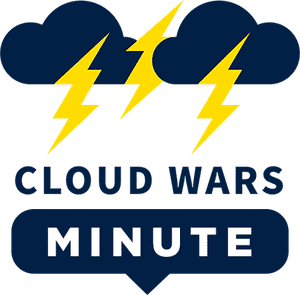 Welcome to the Cloud Wars Minute — your daily news and commentary show, hosted by Cloud Wars Founder, Bob Evans. Each episode provides insights and perspectives around the "reimagination machine" that is the Cloud.
Highlights
0:09 – Market caps, the valuations of public companies, are a great "lens" through which to see the greatest growth market the world has ever known – especially for the Cloud Wars Top 10.
0:31 – Bob points out that the market cap madness we are seeing is something of a great reconciliation, but many opportunities for the Top 10 companies to sparkle.
1:11 – Oracle and Salesforce have been going back and forth of the last here. However, Oracle's on top now with a narrow margin of about $223 billion with Salesforce at $216 billion.
1:31 – In a new category Bob calls "hyper scalers plus", Microsoft is well ahead with Google and Amazon coming up pretty close. Again, Oracle head of Salesforce which will likely switch over the next several weeks. And, SAP is sitting at a $132 billion valuation, but this doesn't perceive the full power and potential the company has in the cloud.
2:19 – Then there are the "platform wars" with ServiceNow and IBM both going very aggressively. ServiceNow knits together old, young, new and in between, and IBM has its hybrid cloud promise.
2:37 – The "high flying strivers" are Snowflake with an up and down market cap, and Workday which plus along each quarter at a 20% growth.
2:54 – Cumulatively, the Cloud Wars Top 10 have a market cap of a little over $6 trillion. This is a great representation of just how powerful this group of companies is.
---
Register today for THE cloud event of the year