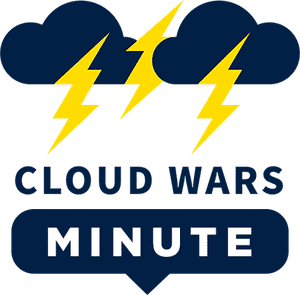 Welcome to the Cloud Wars Minute — your daily news and commentary show, hosted by Cloud Wars Founder, Bob Evans. Each episode provides insights and perspectives around the "reimagination machine" that is the Cloud. Today's topic: Matchups of Top Cloud Vendors Accelerate Customer Service.
Highlights
00:08 — Bob gives insights into the greatest growth market the world has ever known. Today, Bob covers a matchup around the area of contact centers between Google Cloud, which is #3 on the on the Cloud Wars Top 10, and Salesforce, which is #4.
00:38 — As an ideal match, they fit into spaces that the other is not in, very elegantly. Additionally, they have shown over time that they are putting together a pretty intriguing overall partnership
00:52 — Google Cloud has a new product called "Contact Center AI Platform," where they have a lot of tools and a lot of platforms.
01:12 — Contact centers are going to become a primary target for Google Cloud.
01:32 — "Salesforce Service Cloud Voice" paired together will give additional capabilities to contact centers.
02:02 — 79% of consumers say that the experience they have dealing with the company is as important as the company's products and services.