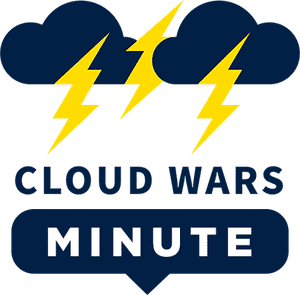 Highlights
0:08 – Oracle and SAP have had a 40-year hate-hate relationship throughout their proud on-premise history, but now, they are competing in the cloud.
0:37 – Bob stacks that last four quarters of both companies to show the cloud revenue and growth rates side-by-side, and it shows there is a pretty good head-to-head comparison.
1:10 – SAP's first quarter 2021 cloud revenue was $2.36 billion which was up 7%. The following quarter, $2.5 billion, up 11%. The third quarter ramped up and was $2.63 billion with a growth rate of 20%. The latest quarter had SAP cloud revenue at $2.87 billion, up 28%.
1:41 – Starting in March of 2021, Oracle did not report a specific cloud revenue or growth rate. But, the following quarter they reported cloud revenue of $2.5 billion. Two quarters ago, it was at $2.7 billion, up 22%, and the most recent quarter they saw $2.8 billion in cloud revenue, up 26%.
2:25 – Aside from the large-scale numbers, Bob calls out the intense competition between the two companies for cloud ERP. In Oracle's case, infrastructure autonomous databases are a huge opportunity. For SAP, its S/4HANA Cloud had a much higher growth rate kick in.